AN INTERVIEW WITH OUR FOUNDERS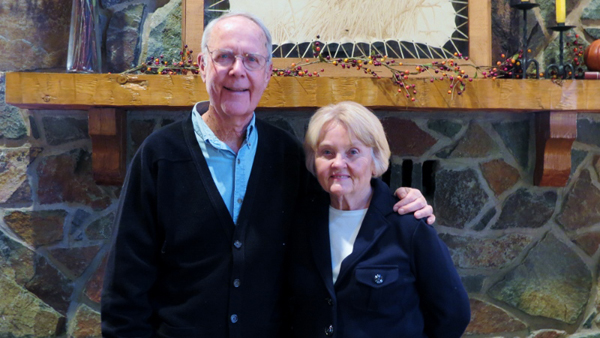 In the early 1980s, Dave Sr. and Faith Boldon knew something was missing from their suburban lifestyle. And after three years of thinking about whether or not they wanted to leave the comfortable, established life they led, they took a leap of faith and moved permanently to their cabin on Prinel Lake. "Whatever it is you don't like about your life, to have a clean break you need to change everything," Dave said. And that is just what they did. They left their social group, their country club, their careers and their suburban lifestyle for the rural Northwoods. "We gave all that up for the adventure," Faith said. And to this day, they've never been sorry.
They described their initial living arrangements as "crude". There was no electricity and no plumbing in their 28×24 cabin. But the love of the outdoors and the environment, which first inspired them to move to the area, made them stay.
Switching from absentee owners to full-time homeowners living in a cabin was not easy, however. Once they began working on the cabin, they realized they had no means to find someone that could do the plumbing, the electricity and help with other problems around the house. They recognized that absentee owners much like themselves needed a one-stop source of information where they could find ways to fix their problems. So together in 1985, they started a newsletter for absentee owners of Burnett County. Faith spent hours of work searching manually to find how many absentee owners were in the area. Nobody had done anything like this before, and together they found that around 5,000 cabins in the area were owned by absentee owners.
What began as an idea grew into a passion. Dave Sr. began working for one of two real estate offices in the area and quickly found that nobody knew much of anything about the real estate business up here at the time. Faith became a licensed real estate agent shortly after they moved here, and together they began renting out privately owned cabins and vacation homes because the market at the time was proving very difficult to sell homes. Absentee owners also liked this because it helped pay for their taxes. After a few years of this, however, they realized there was no money in it. Together they recognized, though, that what the area desperately needed was a strong and true real estate agency. So they started CENTURY 21 Sand County Services in 1989.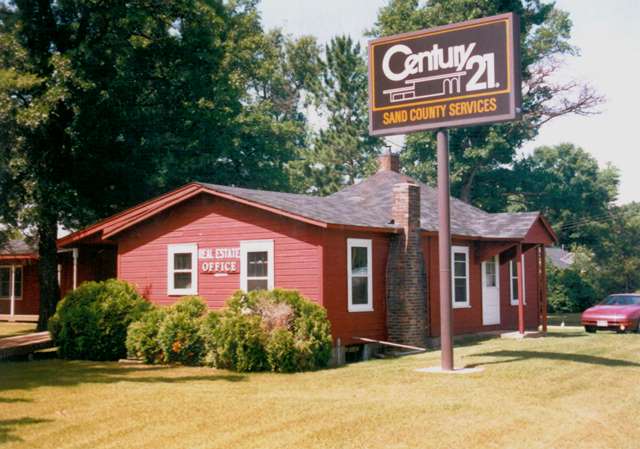 "Right out of the gate, we were open 7 days a week," Dave stated. "We rattled the area." Dave recalled working 12 hour days, and some nights he didn't come home until 3 in the morning until the job for the day was done. "I never felt like I was working too hard though," Dave said. "I never felt abused." "We worked hard, because we had to," Faith added. "And because of that, we were survivors."
When asked what the heart and soul of this agency was, Dave and Faith agreed on many points. These included: loyalty, integrity, honesty, uniqueness, principles, and relationships. To thrive in this area as an agent, Dave said you have to love and know the entire area, and most importantly you have to know the real estate business. Now 25 years later, the agency is still flourishing. Though over time, the agency has switched owners to Dave Jr. and his wife Wanda, the true heart and soul of this company has never changed. ~ Abby Ingalls