After all the hugs and laughter and eating and drinking during the holidays, it feels so great to get outside and hear nothing but the thoughts in your own head – and perhaps the sound of blades on ice!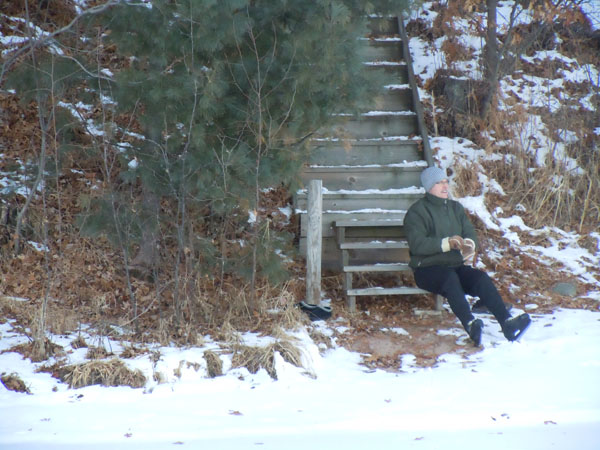 The ice on the lakes this year was an on-again/off-again operation, starting in November with the first snow on Thanksgiving Day. The lakes weren't frozen solid at that time and we thought it was certain the early snow would pit and ruin the ice for us. But thankfully, Mother Nature has given us a roller coaster ride between then and where we've landed now. So…Northwoods fans – it's time to put on your skates! Be sure to hurry, you have no idea how long it will be before we get a big snow and the fun will be over.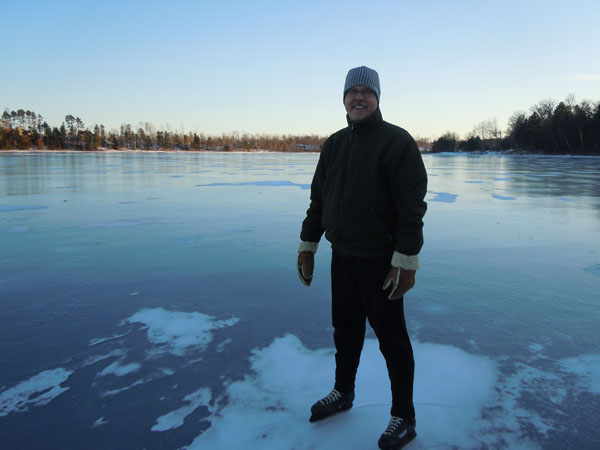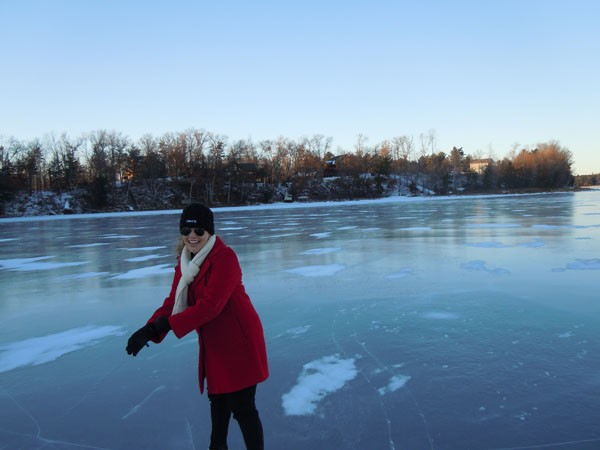 We were fortunate enough to have an opening in our social calendar Christmas afternoon, so we bundled up and hit the ice. Neither of us is from "skating royalty", so our skating style is more like spastic slashing. We don't care! It feels so free to be speeding across the lake, breathing the cold, clear air.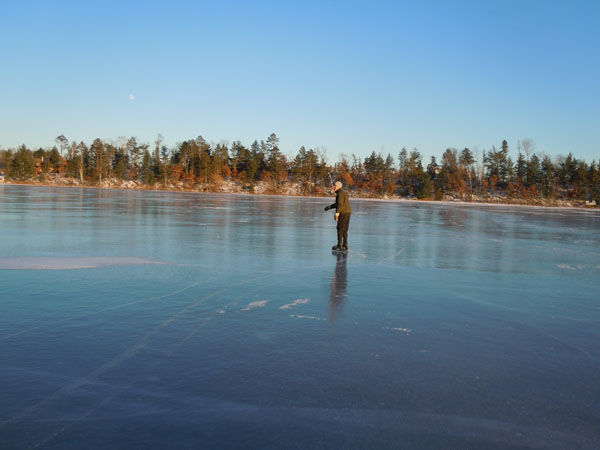 Don't get me wrong, it's not a perfectly smooth experience. As Dave so aptly put it, "it's like mountain biking with skates!" Helmets optional – enjoy! ~Wanda Boldon