One of the places in our area that we tell clients is a "can't miss" is the Cheese Store at the Burnett Dairy Coop in Alpha, WI. You pass it on Hwy 70 as you come and go from your cabin paradise. It's truly a jewel and is a place that makes us proud and excited to share with others. Whether you crave one of their ice cream cones or you appreciate the dozens of fantastic cheeses they produce, you can't drive by and not stop!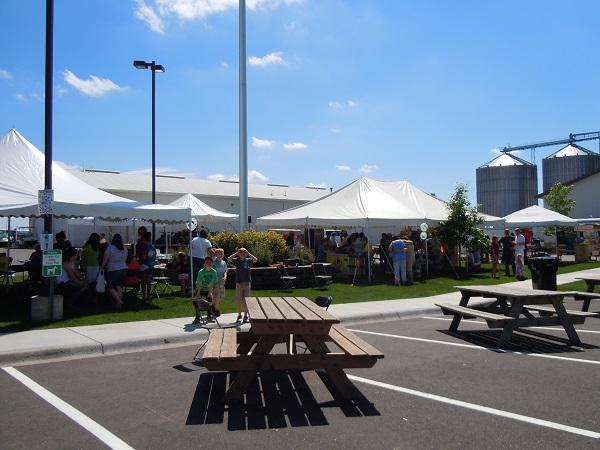 This weekend, the Dairy has been celebrating with Dairy Days. It's a big, beautiful event where you can feel the love and appreciation of the whole community for what goes on there. They're offering loads and loads of free food, live music, a pedal tractor pull, tractor show, a bounce house, petting zoo and tours of the Dairy.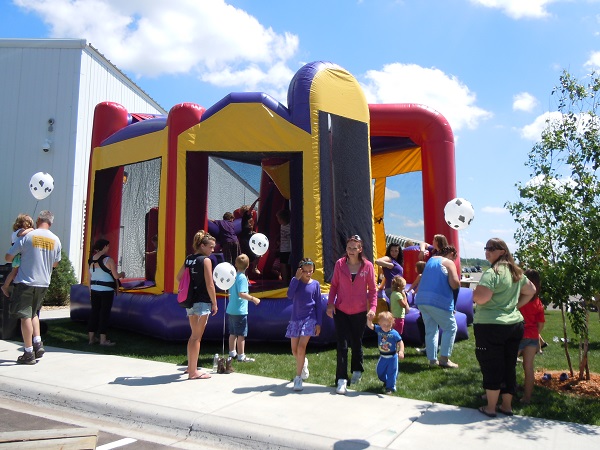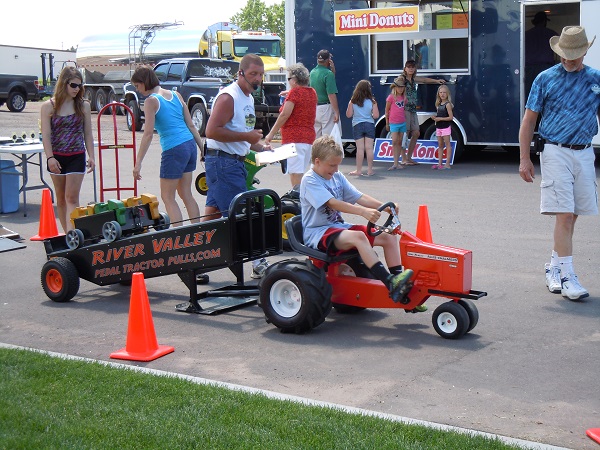 Yesterday, they honored their cheesemakers for their recent awards in the 2014 World Championship Cheese Contest. Going against hundreds of entries from all over the world, our local cheesemakers brought home 5 awards including Best of Class for Alpha's Morning Sun with herbs de provence and Best of Class for Smoked String Cheese.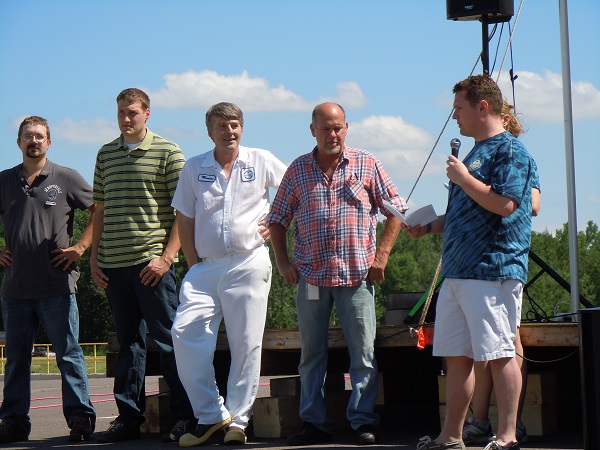 Wisconsin Master Cheesemaker, Bruce Willis has been making cheese for over 35 years and was responsible for the Best in Class for his Alpha's Morning Sun with herbs de provence. It's not easy to become a Wisconsin Master Cheesemaker and it's the only program of its kind outside of Europe. It's a 3 year program and requires a minimum of 10 years of experience making cheese, 5 of those focused on making the specific cheese you'd like to master. Only 56 cheesemakers have earned the title and Bruce Willis of Burnett Dairy is one of them.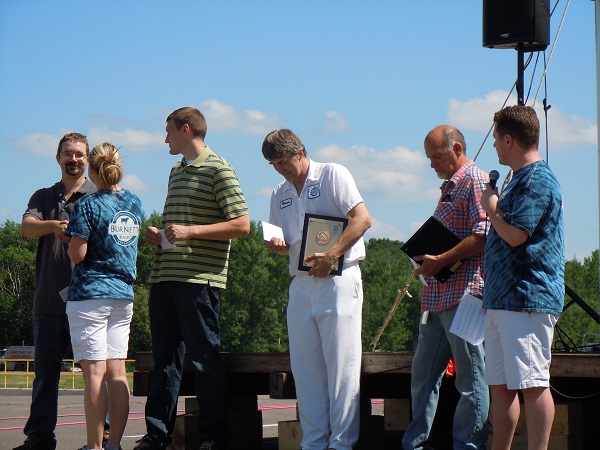 Yesterday I wanted to buy Bruce's Best of Class cheese. It's brand new and the only one of their cheeses I haven't tasted. What fun to have a World Class cheese to share with my friends! I asked the staff in the Cheese Store if I could get my hands on the Alpha's Morning Sun with herbs de provence. The woman I asked got a cute, apologetic smile on her face, like there was a story to tell. She said, "I'm sorry we don't have that. Bruce went with one wheel. When he won, he said, 'I have to get home and make some more of this!' We should have some in about a week." Awesome! What a maverick! He goes to the competition with one wheel – a tester, if you will, and wins. Now that's a Master! – Wanda Boldon