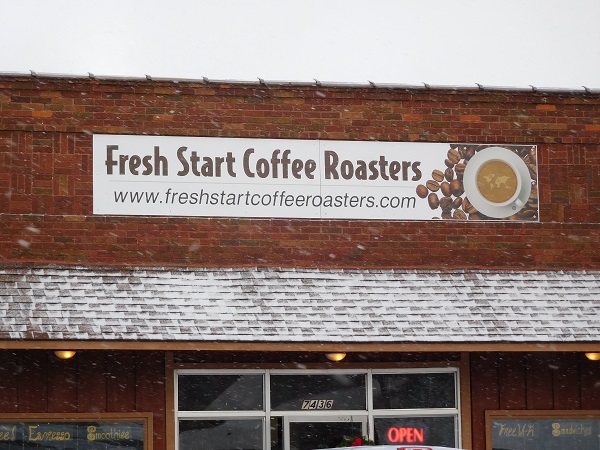 Fresh Start Coffee Roasters has made a great name for themselves in the hometown coffee café business. Zac Benson and his wife Lisa built the business from the (coffee) grounds up and it's become a favorite stop on Main Street in Webster, WI for locals and second home owners alike.
One thing a lot of people may not know is that Zac is a professionally trained chef and has been at the helm of some pretty special restaurants in his time. So when I began my quest for a unique venue for the CENTURY 21 Sand County Services Christmas Party, I took my best sales pitch to Zac and asked if he could put together a great party experience for my team. I wasn't sure if he would even consider it, since it's a bit outside of the box of what they do at their shop. Well I don't know if I'm smart or just lucky, but he said he would! And did he ever!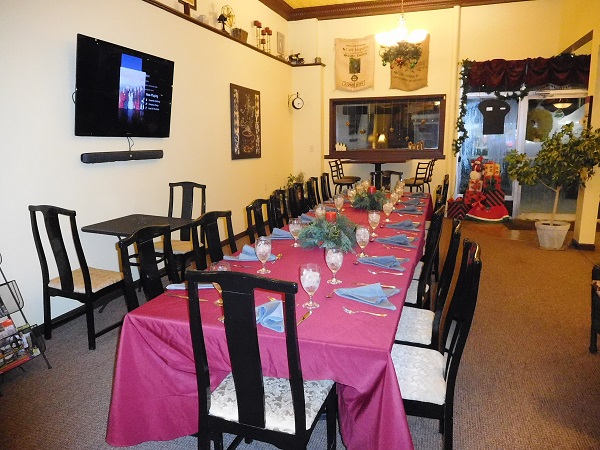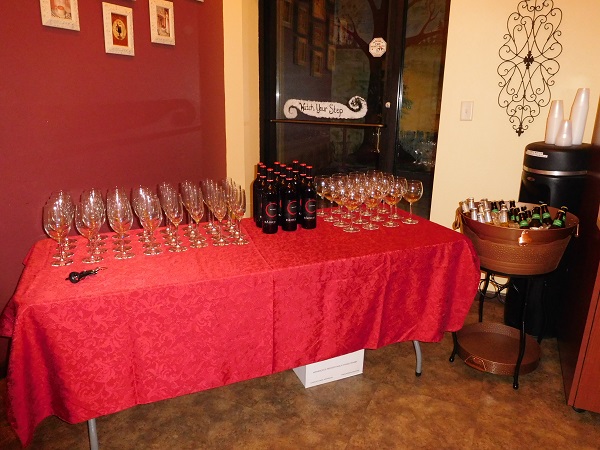 We arrived to find the place transformed into our own private space for the evening. Zac and Lisa had every detail in place including a multi-level appetizer table, chilled beverages, holiday music and a beautiful table setting. I was so proud to welcome my crew when they arrived.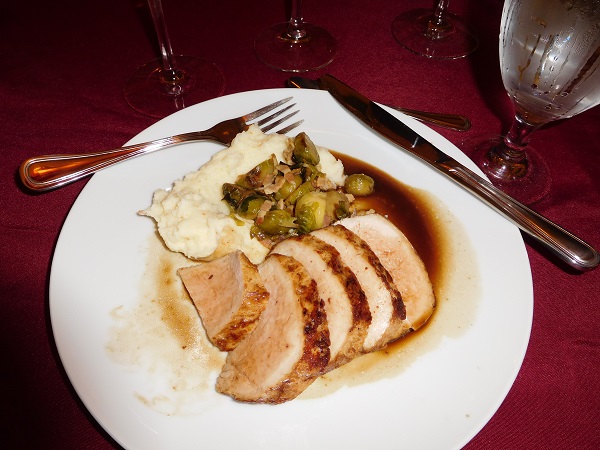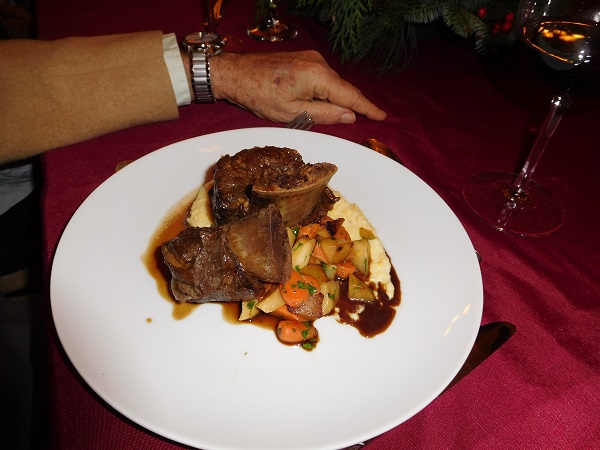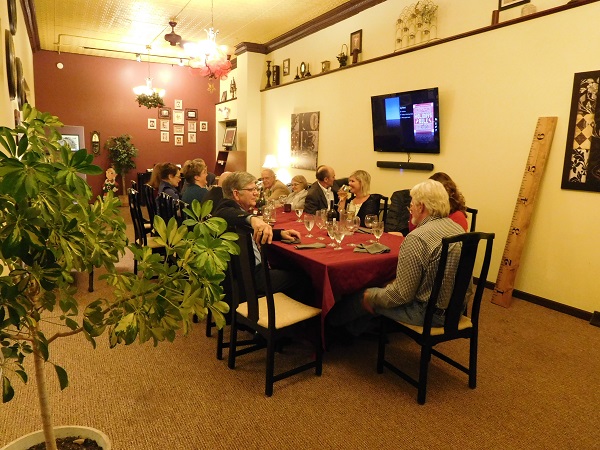 The food was among the best we've ever had – perfectly prepared, seasoned and plated. How exciting to have such a great experience in Webster, Wisconsin! The good news is Zac and Lisa are open to doing more of this kind of service. So if you find yourself in need of a special party venue, I wouldn't hesitate to work with them. I'd definitely consider you smart AND lucky! – Wanda Boldon