Our area is filled with great fun and excitement around the Fourth of July for every age. Ranging from music in the park, to water fights, to parades and one of my personal favorites; fireworks.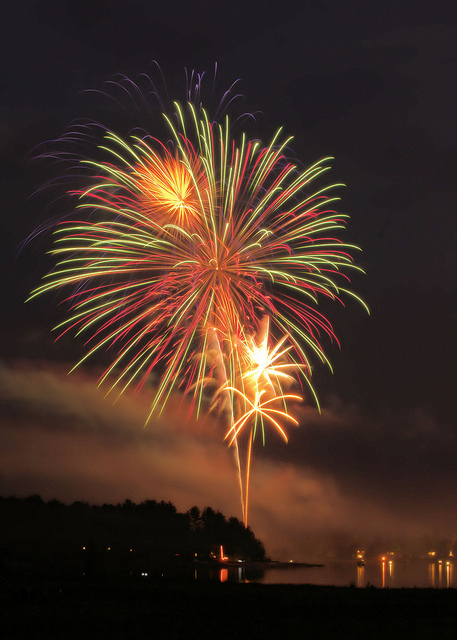 Grab your favorite blanket, snacks and a lawn chair to sit out in the warm summer night to enjoy a spectacular fireworks show at Siren's Crooked Lake Park on July 5th starting at dusk. Choose to make a day of it and bring the boat out on the lake and lie out in the sun or go tubing, then head to the beach and grill out while the kiddos play on the playground.
Grantsburg is hosting their 37th Annual Watercross Show at Memory Lake Park. Watch snowmobiles zoom across the water and race in ways you've never imagined. Bring a blanket and chair or enjoy a walk around Memory Lake and watch from every angle. Following the show is some of the best fireworks around starting at dusk on July 20th.
St. Croix Casino in Danbury is not just known for their casino. Come open up the back of your truck and sit in awe over some amazing fireworks right over the casino at dusk on July 5th.
The Lumberjack Restaurant in Webb Lake Wisconsin on beautiful Big Bear Lake is hosting a fireworks show on July 6th at 7:30 p.m. Get out the boat or canoe and watch some spectacular fireworks right on the lake and view from all angles.
If you're farther Up North in the beautiful land of Wisconsin, Hillside Inn in Dairyland will be shooting off fireworks on July 6th starting at 10:00 p.m.
Fireworks are fun for the entire family and all ages. Check out our website at www.c21sandcounty.com to view some great cabins to enjoy these fireworks every year and start a family tradition to head Up North for the Fourth! ~Billie Ingalls