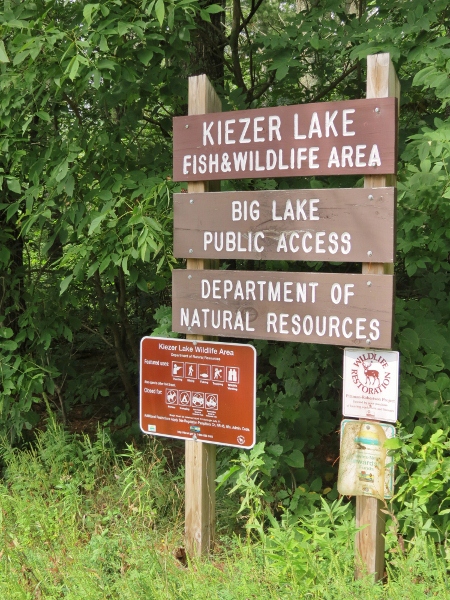 Keizer Lake Wildlife Area is located in Burnett County on the Jackson Township with 1,352 acres of trees, wetlands and up north wildlife. Similar to Crex Meadows in Grantsburg Wisconsin, Keizer Lake Wildlife Area offers several recreational fun for the outdoors enthusiasts in all seasons. From bird watching, to canoeing and hunting and fishing to cross country skiing the Keizer land, the north woods beauty surrounds you.
As the fall season is just right around the corner, one of the most popular recreational activities in the Keizer Wildlife Area is hunting. Wisconsin hunters are starting to prepare themselves and readying their equipment, awaiting the hunting stories to be told. Some of the wildlife that has been spotted on the Keizer Lake Wildlife Area is white-tailed deer, black bear, wolves, wild turkey and other small game including pheasant, grouse, partridge and quail.
Whether you're planning your next hunting trip or going on a snowshoe hike, the Keizer Wildlife area has beautiful trails and views of the lakes and woods of Burnett County. Follow the trail up the hill and look over two different lakes on either side of you, or off road into the woods and enjoy the wilderness from every angle.
To start planning your hunting trip or hike in the Keizer Lake Wildlife area, check out http://dnr.wi.gov/topic/lands/WildlifeAreas/keizer.html for more information. -Billie Ingalls