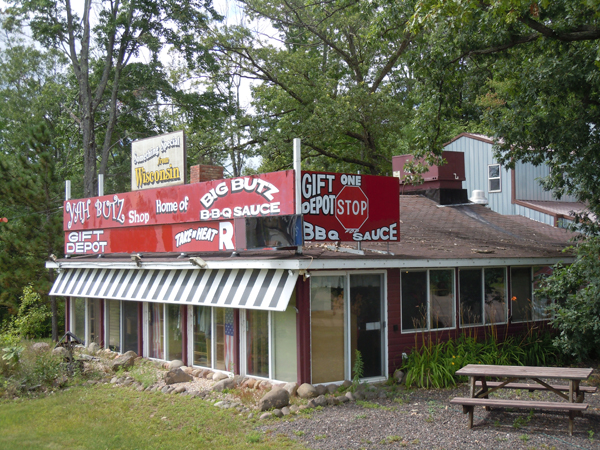 Located on Highway 35 just North of Siren, Yah Butz barbeque sauce is truly "Something Special from Wisconsin". Winning 1st and 2nd place in the 2013 National BBQ Association's Awards of Excellence while up against big name brands, the Yah Butz family has something to be proud of. The company started with Sheila Erickson, who moved up from the Twin Cities, and her husband, the original sauce creator, Neal Erickson. After Neal passed away, Sheila's son Tom Porter took over sauce production, creating several new sauces and combinations. Before Neal's passing, production was growing rapidly pushing the company to expand, where the factory was hand built located right behind the Yah Butz shop by Neal.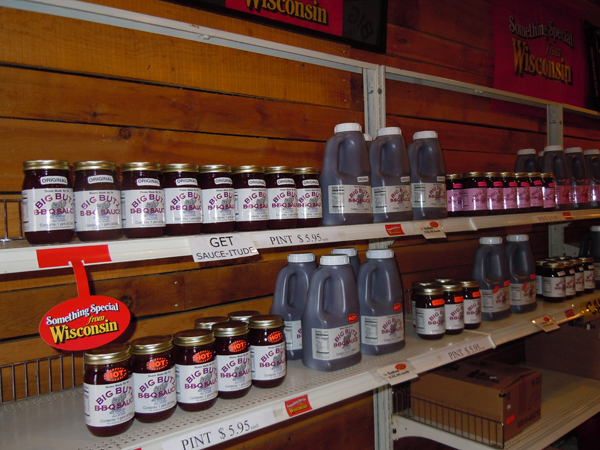 Yah Butz BBQ sauce is slow cooked over a long 18 hour day where it is then all hand capped and labeled and left to sit overnight to cool, giving it the rich color and look. From there, the sauce is then sent out to various stores all over the United States. Though it took a period of several years to figure out the right taste, Yah Butz continued to test different flavors and ingredients making it an award winning sauce.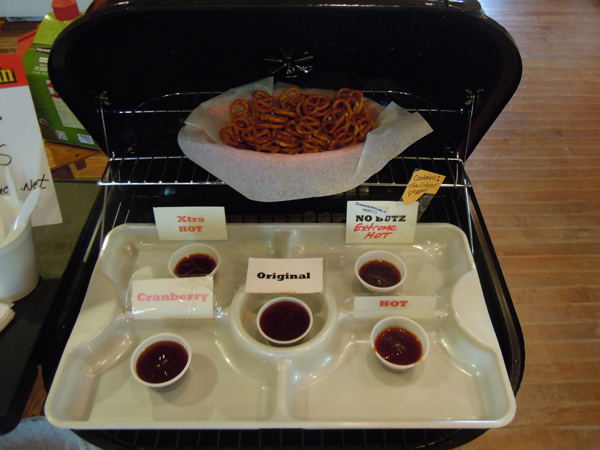 Not only does Yah Butz sauce taste great, but all their sauces are gluten free, has no MSG, no trans-fats and no saturated fats. They also have seasons and rubs for all different kinds of grilling to add that extra spice to your meal. Yah Butz also offers take-and-heat ribs and pulled pork for any type of family gathering at the cabin, making sure everyone is fed selling 10,000 pounds of ribs every year. For any season of the year, come Up North and enjoy a taste of award winning and locally made BBQ sauce.
For more information on their tasty sauces, check out the Yah Butz website http://www.bigbutzbbqsauce.net/ or on Facebook. ~ Billie Ingalls