There's a new restaurant in Siren and it's a treasure! The name is Tesora and it means "treasure" in Italian. It's the creation of Jake and Holly Mangelsen, who own both the Chattering Squirrel Coffee Shop and the Acorn Pantry and their chef, Jon Dykeman. The location is a familiar one to many who know this area. It's across from the Best Western Hotel at the stoplight in Siren and is connected to the Northwoods Crossing Event Center.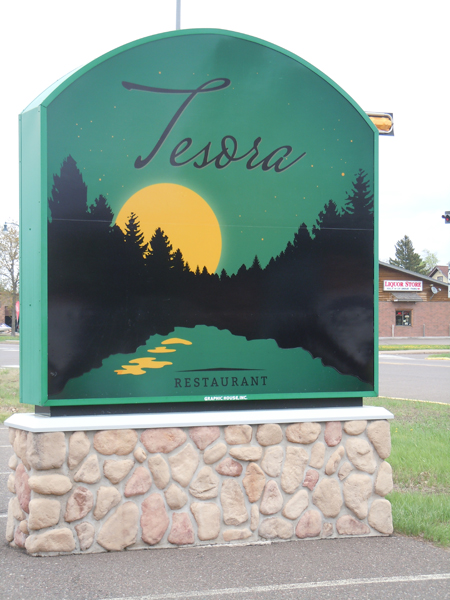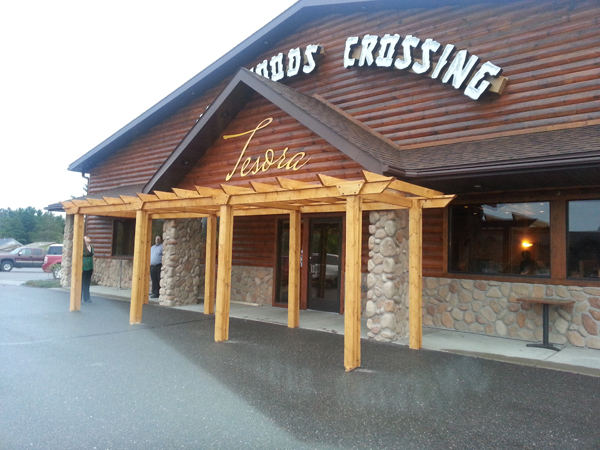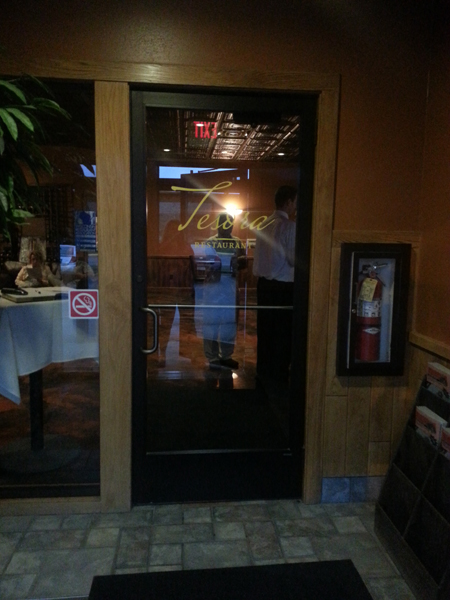 We were fortunate enough to be a part of their soft opening last Friday night and were absolutely thrilled with what we saw and ate! The interior has been transformed! It feels wonderful inside.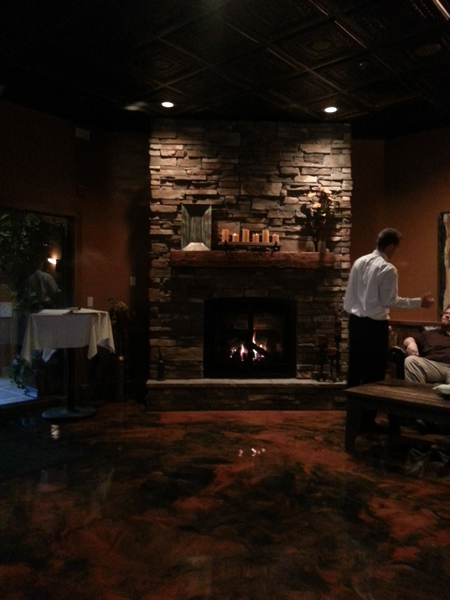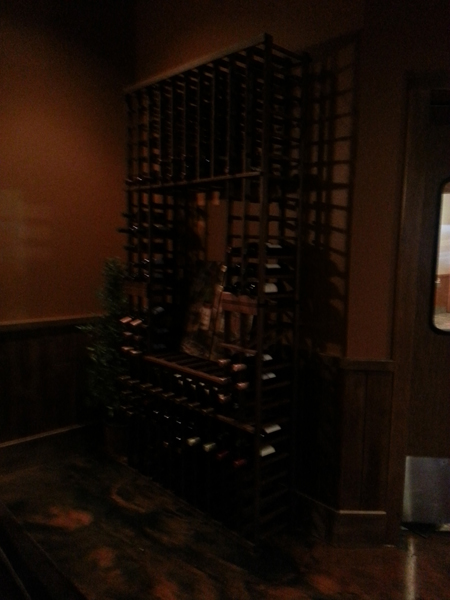 The menu is special and quite extensive and offers something for everyone and every budget. We chose to enjoy the duck, lamb and tuna for our meals.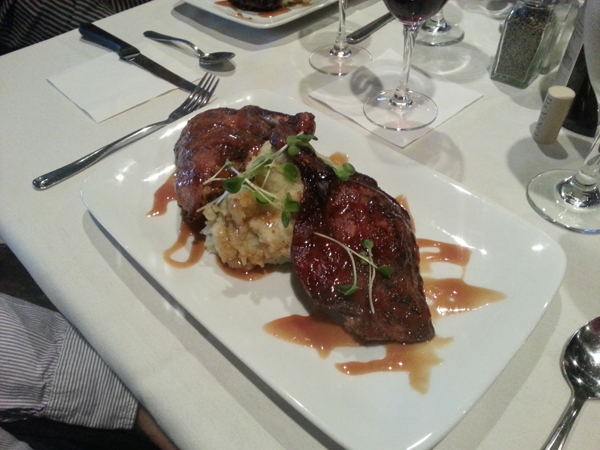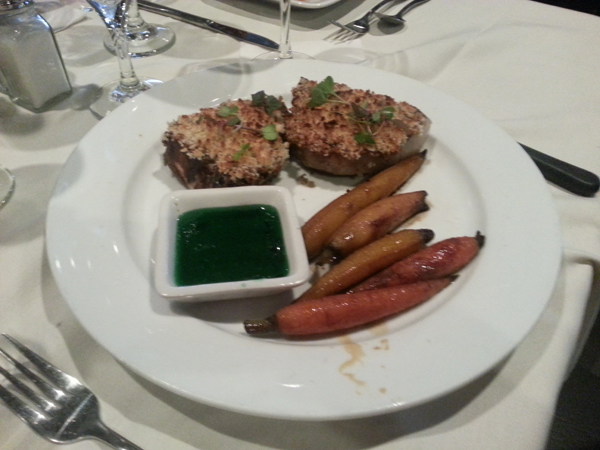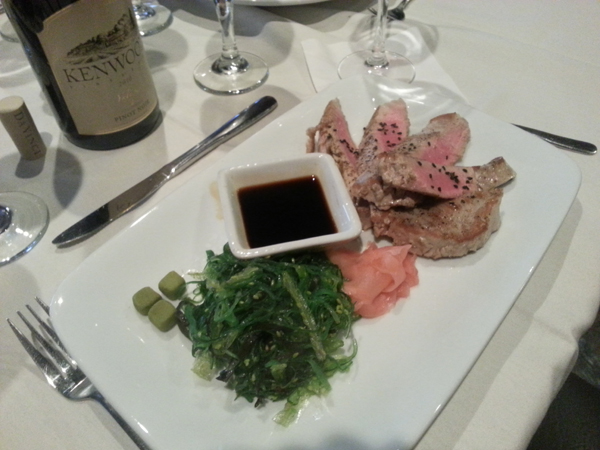 The chocolate gateaux was a winner for dessert as well!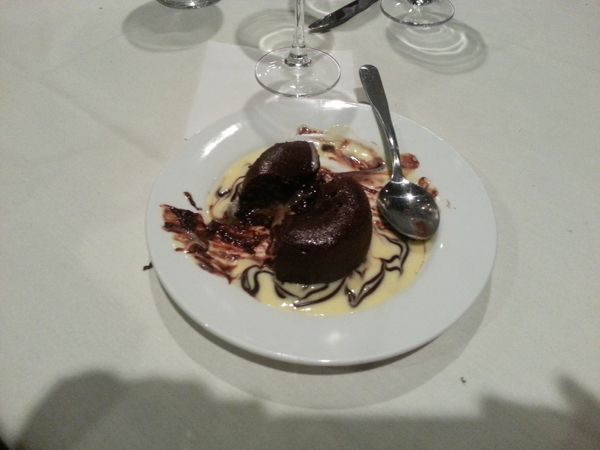 We left feeling really excited about what Tesora brings to our lakes region – a great alternative for fine dining!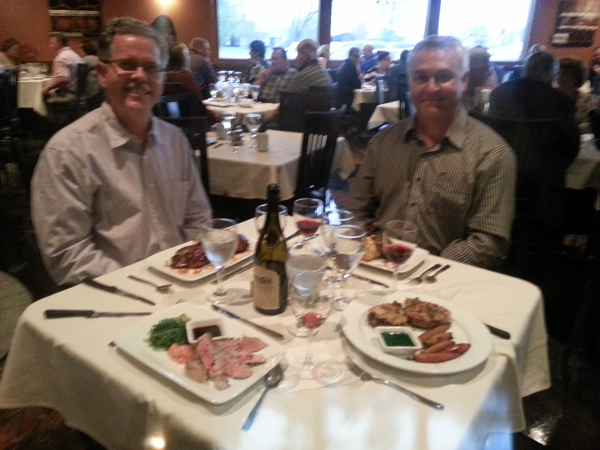 Check out their Facebook page to learn more! Or call for a reservation at 715-349-7878. Tonight is their first night of service. What a treasure! ~Wanda Boldon