With many months of winter ahead of us, having a great fireplace to help soften the edges of reality is a wonderful thing! Let's be honest – 25 degrees is still cold! I like reading in front of the fire and have recently begun to read recipe books for pleasure and inspiration. It makes for a cozy bit of leisure time.
This property on Sand Lake, near Minong has a brick wood burning fireplace that just begs for someone to open a book and sit for a spell. It even has a sauna to add a little variety to your winter life. Don't worry, it has a wonderful sandy swimming area and a screen porch for summertime fun. Did I hear someone say "Ahhh"?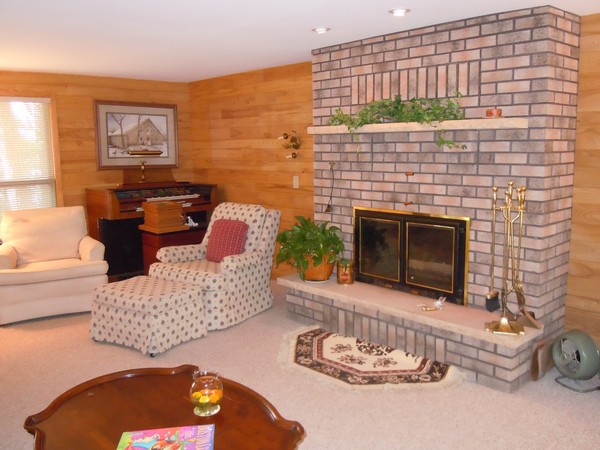 Another fun thing to do in front of the fireplace is play games. I prefer the old school variety and love hearing someone say, "You sunk my battleship!" But there's a new game that seems to have caught on with the Green Bay Packers players called Settlers of Catan. I haven't played it yet, but could imagine they might enjoy playing in front of a roaring fire as well.
This fireplace at Point Lake offers plenty of room for several muscular people to get their game on. With more than 4 bedrooms and a 3 car garage, there are also plenty of places to park cars and rest your bones after the victory dances have been danced.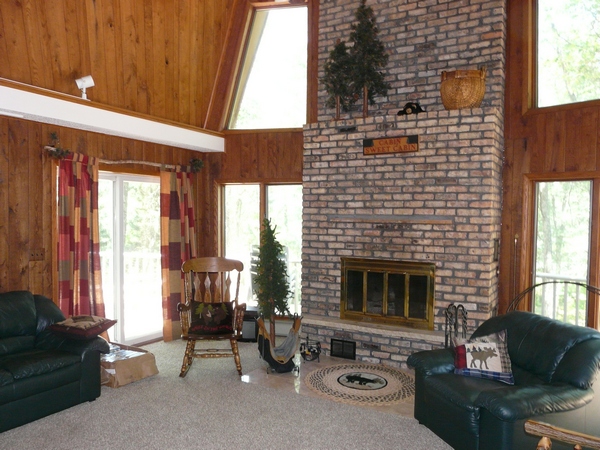 The snow has been spotty this year, but there are certain areas that have more than others. So you can find a place to snowshoe and ski, it you put your mind to it. Just thinking about working up a sweat and then parking by the fireplace with a tasty beverage makes me want to strap on some skis!
It couldn't be more easy on your post-workout body – flick the switch of this gas fireplace at South Twin Lake and sink into a chair. Don't forget your beverage! If you need a little variety from this gorgeous natural stone, this property offers a brick wood burning fireplace as well. Don't even get me started on the other bells and whistles. This place has it all!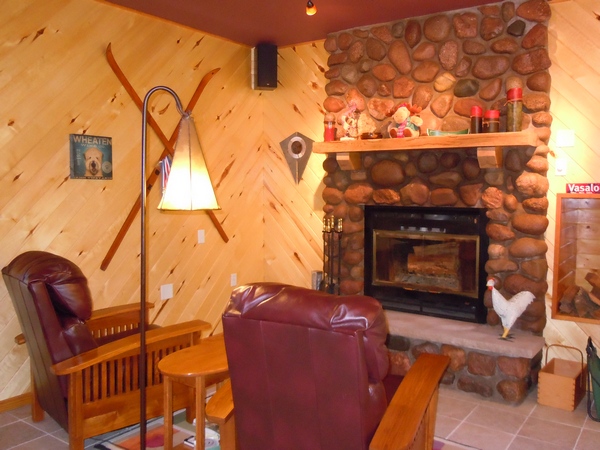 Hearth and home – words that warm the heart on the coldest of days. Memories of gathering with family and a radiating fireplace in the background are strong for many of us. Laughing, sharing life lessons, homework, story time and television time are all part of it.
This 5 bedroom home outside of Grantsburg offers a fireplace in a great room that will be the center of family life for years to come. With 10 acres and a large pole building for toys, there are a myriad of other family activities to be had that can build memories for a growing family.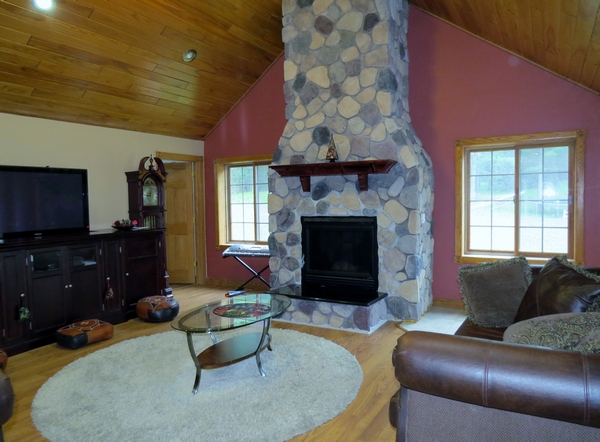 If you're interesting in seeing any of these properties, just give us a call or email us. We're here to help (keep you warm)! – Wanda Boldon