The more time you spend here, the more you want to share this place with others. The things we see and experience are so special that you just don't want to keep them to yourself. Not to worry – let the sharing and caring begin, because we have some great cabins that have plenty of space to sleep all of your family and friends!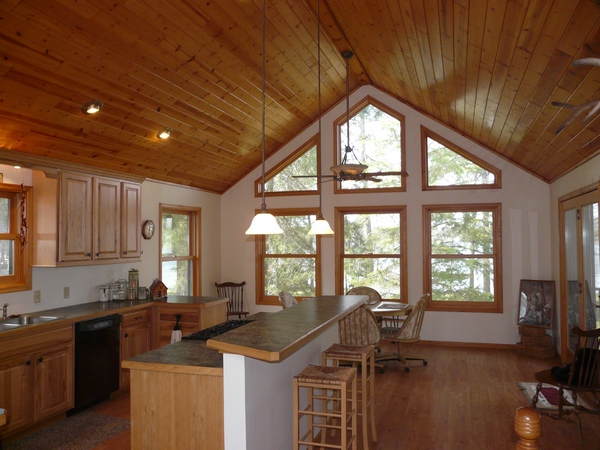 If you want to fish, boat, canoe and catch frogs, Rice Lake is a great place for you. This cabin was just listed and blew us away on our Property Tour. When we got inside, we were impressed with the great feeling interiors that just kept going and going. In one word: value. You get a lot for your money with this place.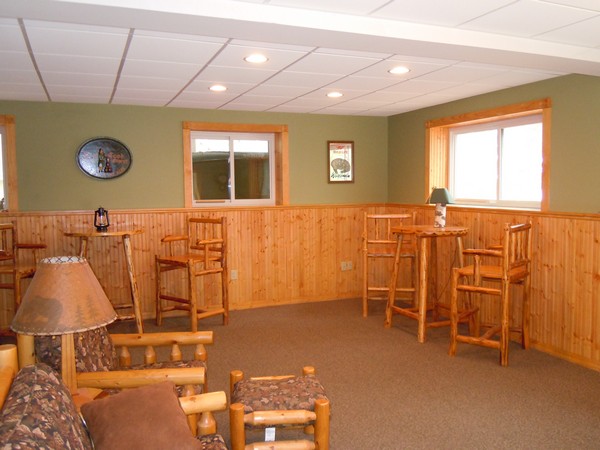 This four bedroom cabin on Hanscom Lake has something for everyone. For the gang of kids in your life, let me introduce you to a beautiful, level, sandy beach for building sand castles. The water clarity here will entice "kids" of all ages to take a dip. The grown ups will love the lower level of this place. It's set up like a private, Northwoods pub – complete with wet bar and log furniture.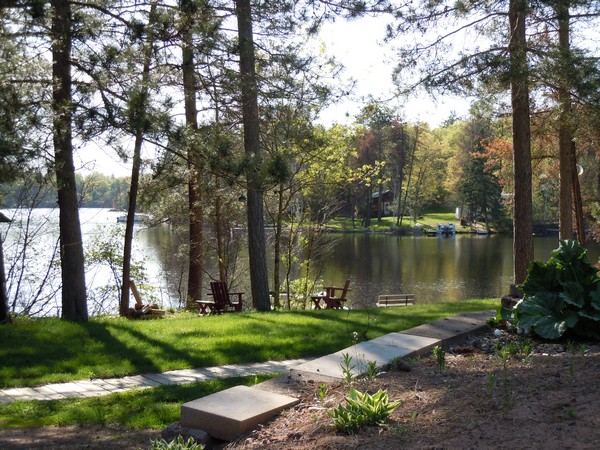 The Minong Flowage is a world class body of water. It's large and offers incredible recreational opportunities. But to find a lot like this on the Flowage with perfect elevation, 360 feet of frontage and 2.51 acres with a private pond, one just has to shake their head. Incredible! The cabin offers 4 bedrooms, so you can scratch that "sharing" itch that makes you so well loved. It's a win-win set up!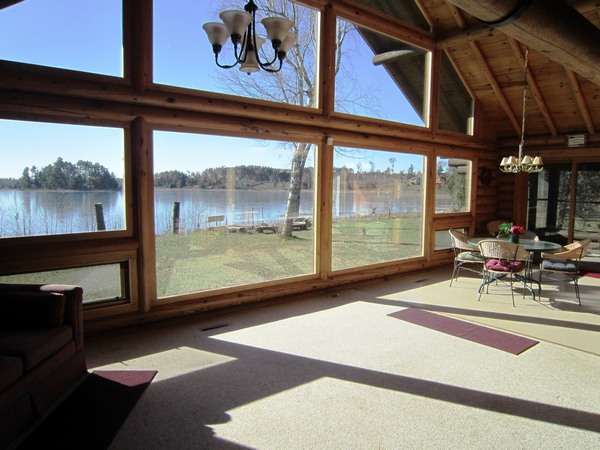 Who doesn't want a 4 bedroom log chalet that sits on a level lot on one of most well loved recreation lakes in the area – Johnson Lake? At this price point, you can fill it up with special furniture finds and invite everyone you know for a summertime barbecue. The kitchen has an expanse of counters that will hold your buffet of yummy foods just perfectly. You're going to be popular!
If you'd like to see any of these wonderful cabins that offer room for everyone, just give us a call at 715-349-5300 or send an email to info@c21sandcounty.com. We'll enjoy sharing with YOU! – Wanda Boldon