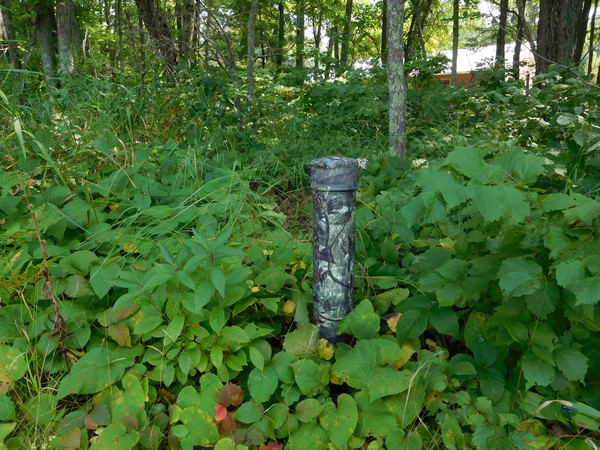 For years, people have been trying to hide, camouflage and dress up the signs of utilitarian necessities around their homes. There's the famous wishing well placed over the well head. The fancy ones are sometimes adorned and laced with silk flowers. You've certainly seen the barrel sized flower pot placed over the septic cover, or at the very least, a painted re-"tired" ring that corrals a bevy of petunias. My favorite is the virgin Mary propped inside a bath tub. Though I'm not sure if she's hiding anything, but perhaps just protecting. It's a telling sign that folks just want to drive into their properties and feel pleasant about being home.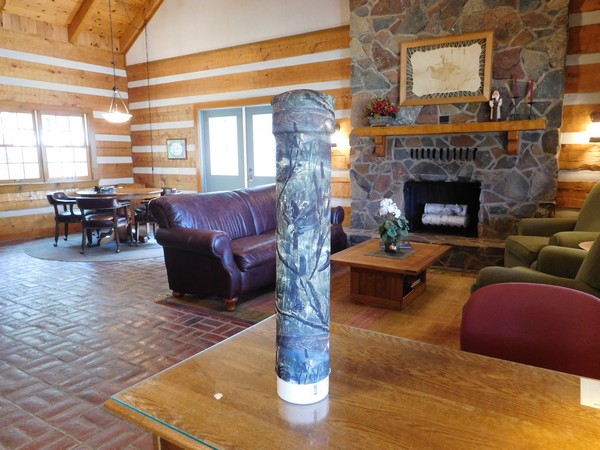 Up to now, there hasn't seemed to have been a proper cover for a septic pipe vent. You've seen it. It's the bright, white pvc pipe emanating from your peaceful and serene wooded environment. It's not exactly how Mother Nature intended things to be. Well now there's a genius, easy to install, economical way to hide that nagging septic field from your moments of Zen.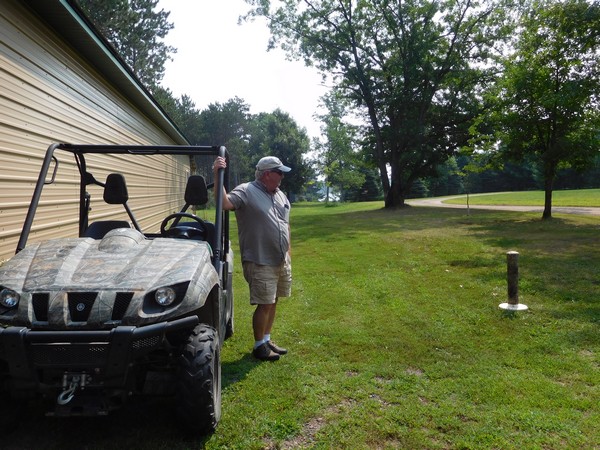 Kevin Hughes, inventor of the Septic Vent Pipe Cover says the idea came to his attention at his property near Johnson Lake. He felt moved to make it after seeing a white tail deer out the window, beside an unsightly vent pipe.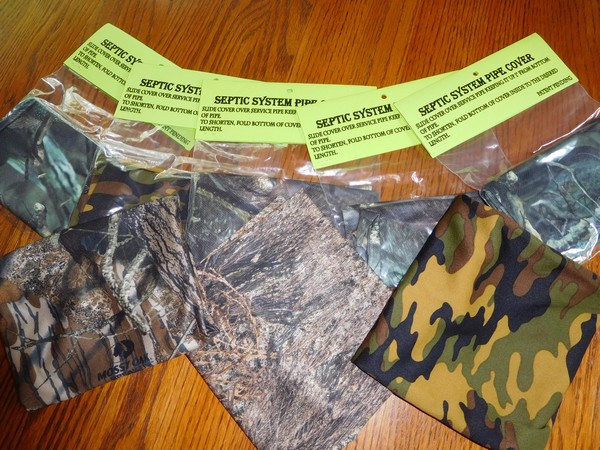 The covers come in an array of Northwoods friendly patterns like red fish, camo and crappie (of course) and a variety of lengths, depending on the size of your system. The website where you can purchase covers was just launched – www.sspcover.com. It's the perfect stocking stuffer, so you'll want to load up for the holidays. Just think of the lively conversation that will ensue! ~ Wanda Boldon