The Winter Olympics certainly get you in the mood to get out and play in the snow. And boy, oh boy, do we have snow! Now is a great time to get out and enjoy some of the wonderful ski and snowshoe trails in the area. We'll be highlighting a few throughout the month of February, so get ready to plan a snow adventure or two – no lycra required!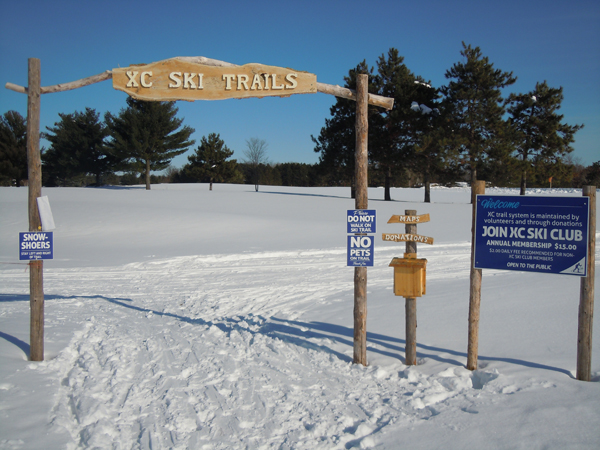 The Voyager Village Ski Club does a fantastic job of grooming and maintaining the trails in the Voyager Village area. Their volunteers groom over 10k of trails, offering four different loops for a great variety of skill levels and surrounds. The easiest trail is a mixture of gently rolling and flat terrain on the front 9 of the golf course. But if you're looking for more of a challenge and the best scenery, head to the trail on the back 9.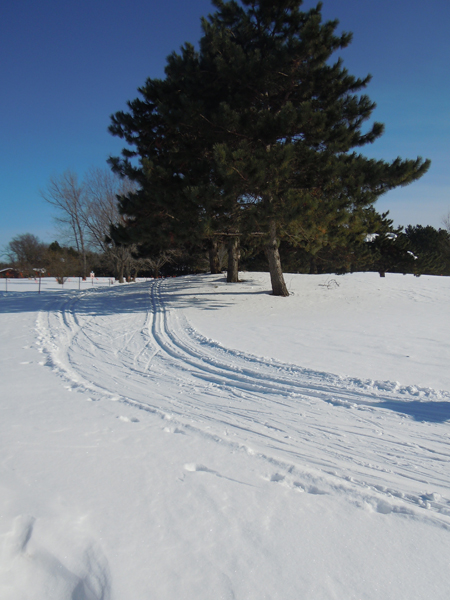 The trails are well marked and there is no charge to ski. They do take donations for the maintenance and operation of the grooming equipment or you can join the ski club for $15. There is a nice parking area at the clubhouse and the clubhouse facilities are available during business hours. You can get maps and more information online at http://www.voyagervillage.com/recreation/trails.
You don't have to be a member of Voyager Village to join or enjoy the trails, so there are no excuses! Even if you're not training for the Olympics, it's a great way to stay fit and active in the winter! ~ Wanda Boldon