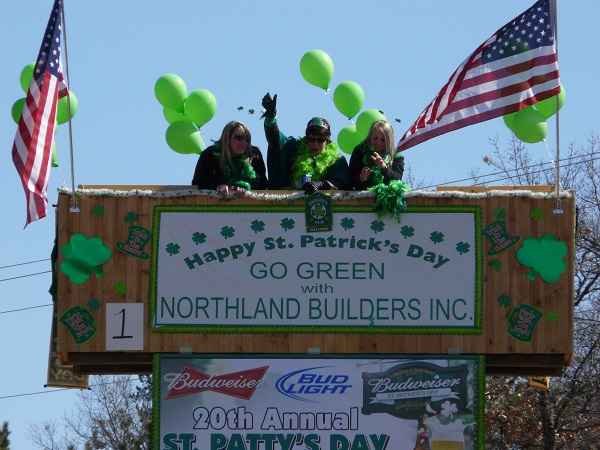 If you're looking for some Irish brand of fun, you can certainly find it here in Burnett County! On Saturday, March 14th, one of the area's most popular parades kicks off in Webb Lake at 1pm. The Webb Lake St. Patrick's Day parade has been going for many years and is circled in red on many calendars. Let's just say it has a reputation!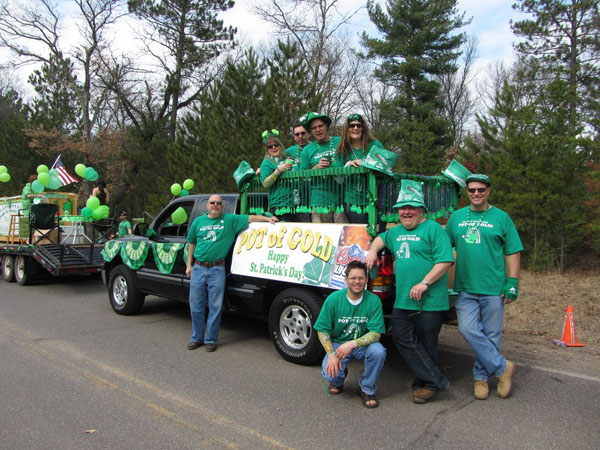 Also on Saturday, March 14th, you can enjoy many festivities in Siren, WI. At 8am, you can participate in the Lucky Lilac Scavenger Hunt and then at 10am runners and walkers will take off for the Shamwalk/Run. You can do 5k, right? It's a paved, family friendly course. At noon, there will be a Dirty Snowman Competition. Um, yes, this one had me wondering as well. But rest assured, this is a family friendly event and they planned to use the end-of-the-winter dirty snow to make snow creations. Based on our heavenly weather this week, there won't be any or much snow for them to draw upon. Oh well! There's always the parade to look forward to at noon. It will be on Main Street and you'll be able to meet the St. Paul Winter Carnival Royal Family and Vulcans.
If you're hoping to celebrate on the actual holiday, the Yellow Lake community has you covered. Their parade leaves the Gandy Dancer Saloon at 1pm on March 17th and they'll be giving prizes for the "best float" and the "most Irish".
There are drink specials along with live music and DJ's in just about every establishment in the area. There's a reason they call it an "alcoholiday". Be sure to dance too! – Wanda Boldon