Have you ever been enjoying an evening on the lake and watched someone glide by on the water to what seemed like they were standing on a giant surf board? Well chances are, they were paddle boarding.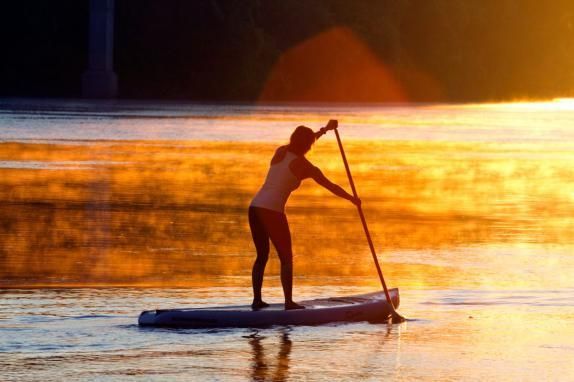 Paddle boarding is a fun, relaxing water activity for any age and athletic ability. Also known as Stand up Paddle Boarding or SUP, is a type of board that was originally made to help surfers to get farther out into the ocean so they could catch more waves. Although in recent years paddle boarding became a derivative of the surf board to which you can stand on the board, using a long paddle to glide yourself along the water's surface. It wasn't until 2007 that stand up paddle boarding introduced itself to lakes and rivers besides ocean surfing and has quickly become a growing water sport within the last couple of years.
Stand up paddle boards can range anywhere from $300 to $1500, depending on the size, weight and type of board. Although, the best types of boards for lakes, rivers and beginners – intermediate boarders, are the BIC Dura-Tech Range Stand up Paddle Boards. These types of boards have a cushioned grip for your feet and a handle to carry your board to the water. These boards are easy enough to balance on and go long distances on the perfect lake day.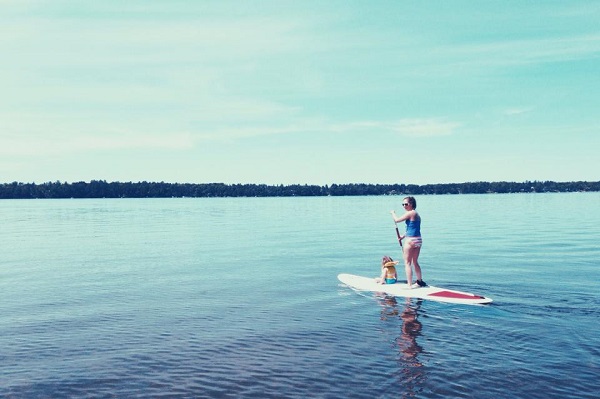 If you have a cabin up north and don't have space to store or travel with a large paddle board, inflatable paddle boards are also an option and can easily fit in a large backpack. These types of paddle boards are also light weight, compact and easy to transport, not to mention for any skill level.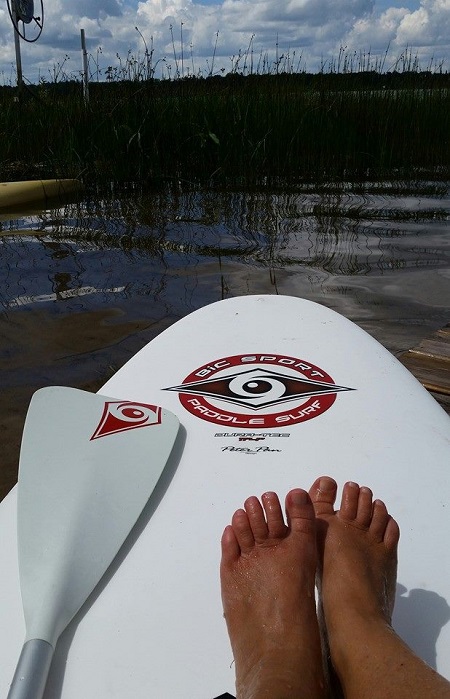 Paddle boarding is a fun enjoyable activity for any age and athletic ability, whether boarding at a professional level or starting out as a beginner. So next time you're heading Up North to the lake, don't forget to grab a paddle and glide along the water with your new paddle board. – Billie Ingalls