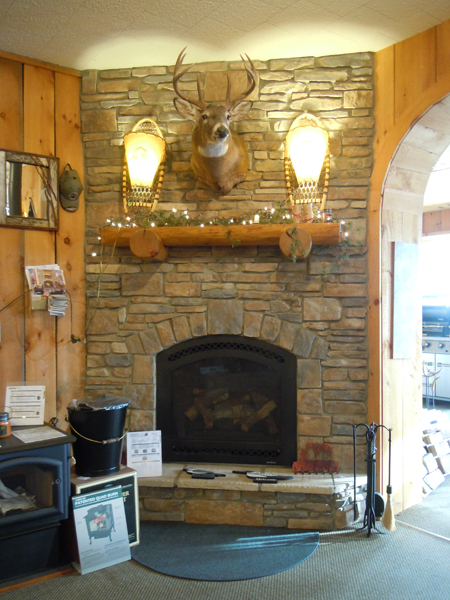 Terri Estridge, of Copycat Hearth and Home in Webster, WI gives a list of things to consider, if you're shopping for a fireplace or stove. Ask yourself the following questions:
What area do you want to heat – one room or the whole house? A fireplace can add to the overall aesthetic and comfort of a room, but she said that many people here use their fireplace as a back-up heat source since our area can be prone to power outages. That's something to consider!
Do you want a free-standing or built-in fireplace? The amount of space you have to dedicate will play a large role here. But you may have a certain décor style that dictates this as well. 
Do you want wood burning, gas or pellets? This is not only an ongoing economic decision, but also a time and energy decision. Burning wood can be very economical in this area, but you may not have the time and energy to devote to the "hunting and gathering" of your fuel. Terri and her staff can help you decide what would work best for your situation.
How will you vent? Every situation will be different. You can vent through a chimney flu that goes straight up and you can vent through a side wall. It all depends on the unit you choose and where you'd like to put it.
If you're ready to get things moving, Terri said they can have a new unit installed in your home in as little as a half day! Wow! If you need to order parts or stone, it may add a week or so to the process. But they will do the framing, stone work and installation – start to finish! If you have specific questions, you can stop by their store or call them Monday- Saturday at 715-866-4280. ~Wanda Boldon