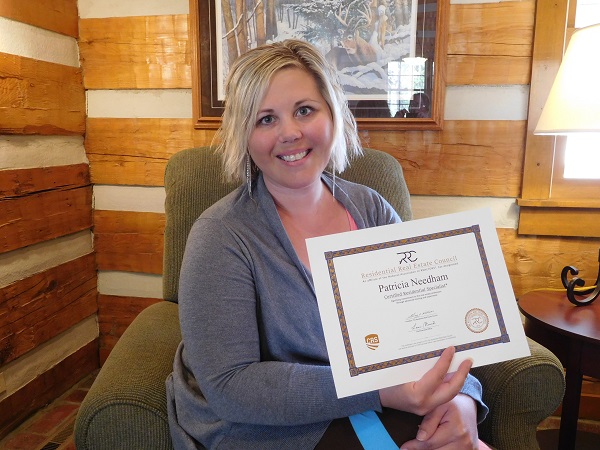 We're so proud to announce that Trish Needham has joined the ranks of an elite group; the Council of Residential Specialists (CRS). She was awarded the prestigious designation after accomplishing their rigorous requirements of advance professional training and achievement in residential real estate.
This is a significant personal achievement and a milestone in a professional real estate career. Only 3% of all REALTORS are Certified Residential Specialists and we're proud to have 2 working and thriving at CENTURY 21 Sand County Services! It shows a sincere and dedicated commitment to maintaining the knowledge and expertise required in our profession.
Trish has been a part of our firm for 15 years, starting by working behind the scenes. Her strong work ethic was made evident when she decided to get her license during a maternity leave, taking her exam the week before her due date! That was 12 years ago.
When asked why it was important to take on the arduous task of achieving the CRS designation, she said that education is important to her and that she wanted to spend her money and efforts on education that was 100% real estate driven. She plans to keep learning and achieving because she knows this business is constantly changing and she likes to stay on top of things.
Congratulations to Trish, an inspiration in many ways! ~ Wanda Boldon