We have another story to share in our "Are We There Yet?" series, where we get to know people who've chosen to move Up North.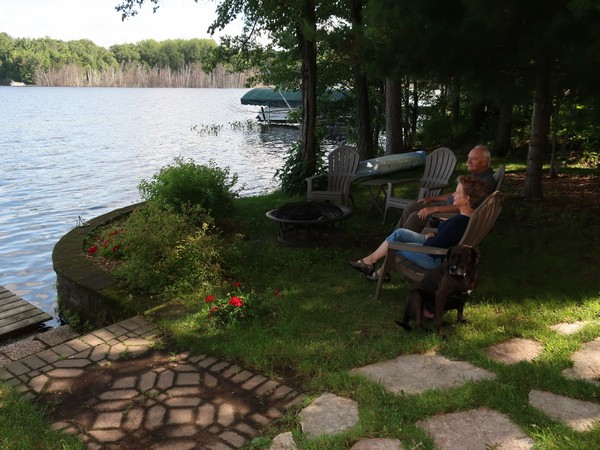 Michigan natives, John and Evalee Miller found work in Minneapolis after college and lived in a variety of environments over the course of their lives, including a 25-year stint in the home where they raised their family. Those different living experiences taught them that they valued living on water. It wasn't enough to be near water. They wanted to be on water. That, along with wanting to escape the drum beat of urban life, noise and traffic, set their wheels in motion to find a lake home.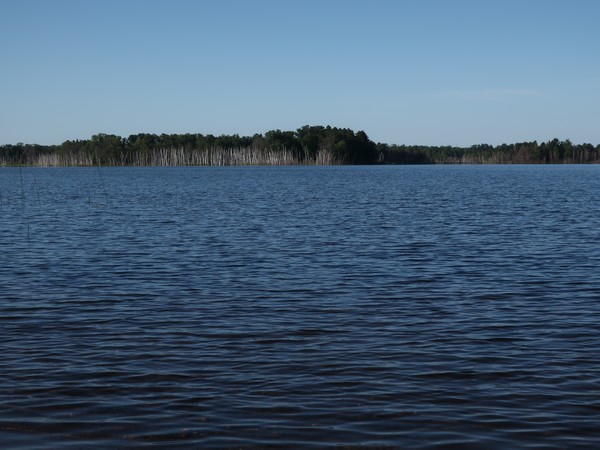 Their motivation was high and their criteria was clear. They wanted a private setting on a quiet, low density lake. They also wanted to be within 2 hours of the Twin Cities so they could still be connected to family. (Who are we kidding? If you're a grandparent, "family" really translates to "grandchildren"! Am I right?)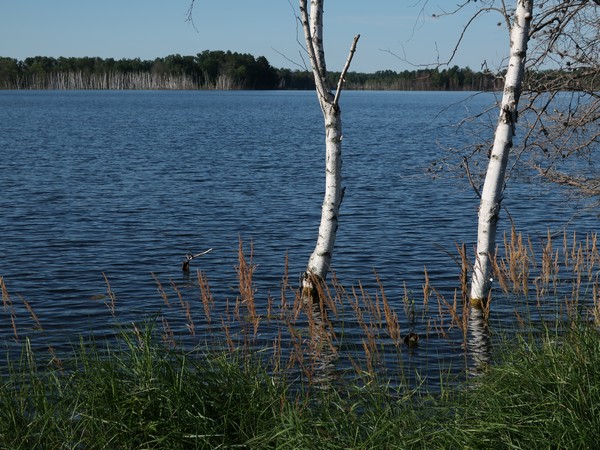 It was not a linear journey, but they finally found what they were looking for in the heart of Northwestern Wisconsin's lake country – a property at the end of the road, with acreage and unspoiled views on a clear water lake. They have several venues in and around their home that capture the inspiring scenic views and they value the gift of mental, spiritual and physical health that living on water offers. In the Summer, they kayak. In the Winter, they snowshoe. Evalee has even learned to knit from a neighbor who lives down the road.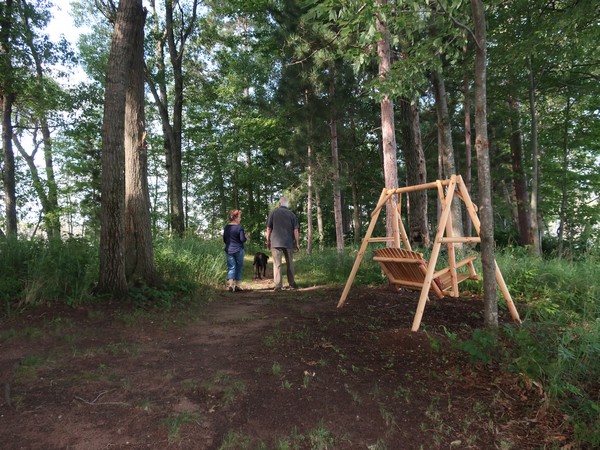 Growing up in a military family taught Evalee the skill of "plugging in" when she became a part of a new community. So after the move, she quickly became involved by attending township meetings and met numerous new friends just by walking their dog Barley. She also says that you can't underestimate the power of a plate of cookies!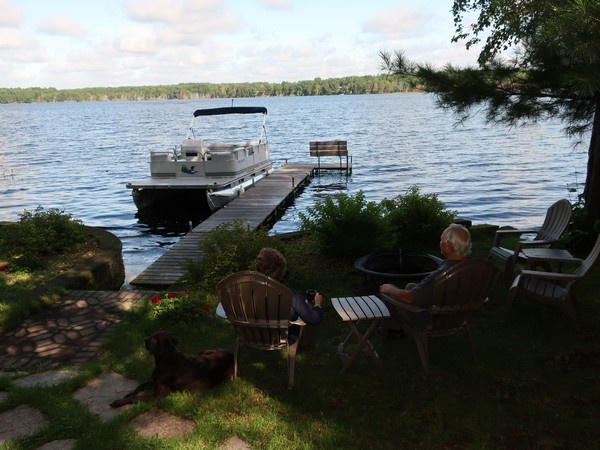 At one point, they were both officially retired. But now they're working again to help with the family business, The Dangerous Man Brewing Company. Because of that, they now have an apartment near the brewery in the city. But it's used sparingly. Because when you ask them about their life Up North, they beam when the exclaim, "Water makes us whole!" ~ Wanda Boldon