Hunting has long been a male dominated sport. In history, men have been expected to bring home the bacon – or in this case, venison, and women have been expected to stay home and cook and clean. Now, however, more women are becoming increasingly interested in hunting, especially in a beautifully rustic and wooded area like ours.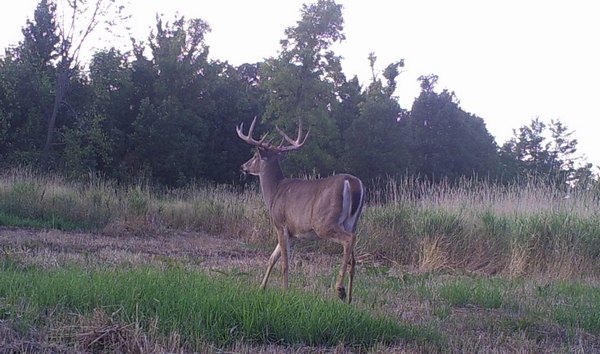 My mom, Tammy Ingalls, has been bow hunting for over 35 years. What began as recreational fun with archery and target practice for her, soon turned into a serious hobby and passion. However, my dad, John Ingalls, had a lot to do with the transition into hunting for deer. She started simply because she wanted more common interests with her husband.
In talking with other fellow hunter-women, my mom has found that a lot of the time, women are more interested in getting the meat on the table than getting that dream, trophy buck. Most men, on the other hand, seem to be more concerned with the sport of it and the challenge that comes with shooting "the big one". That doesn't mean she doesn't want to brag about shooting a big buck though. An 8-point buck head hanging on the wall of their family room proves her competitive nature.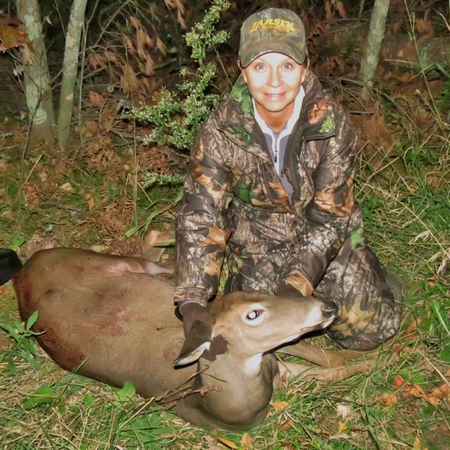 There are many reasons to love hunting, according to my mom. She loves the quiet and peacefulness hunting has to offer as well as the opportunity to enjoy the beautiful landscape we have Up North. She loves being able to observe wildlife while she sits silently in her deer blind. Some of the animals my mom has seen while hunting includes, bobcats, turkeys, and of course – bears. There is something about observing the deer themselves as well that gives the hunter an inside look at the mind and life of a whitetail deer.
My mother and father try their best to practice conservative deer preservation. To them, hunting is so much more than killing and eating; rather, it is about respecting the animal. They have made it a rule-of-thumb to shoot only doe and bucks with 6 points or higher. This gives the younger bucks more of a chance to grow and learn, and gives hunters more of a chance at shooting bigger bucks later on.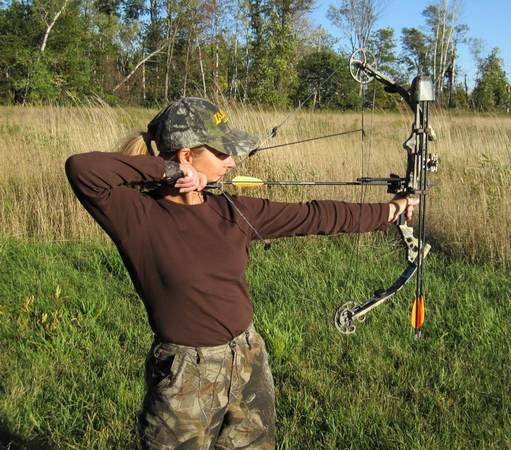 Besides the peaceful nature, the great outdoors and observing wildlife, my mom enjoys the challenge bow-hunting has to offer. While using a gun is a preference to some hunters, my mom only hunts with a bow. This requires a higher level of skill, knowledge, and practice as well as conditioning your own muscles to be able to pull back a bow. Bow hunting began in the middle of September and goes all the way until mid-January, giving my mom and other women hunters plenty of time to get out there and bring home the venison. ~ Abby Ingalls