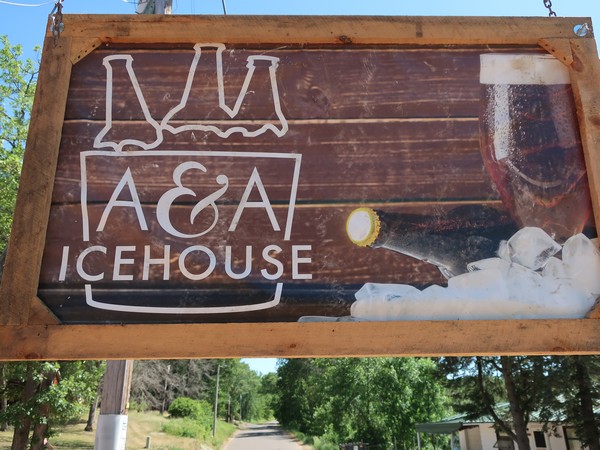 Anyone who knows the Minerva Chain of Lakes, knows about the famous sand bar on the lake where everyone goes to unwind, meet up with friends and have fun. Now there's another bar on the lake where you can do just that, and you don't have to get wet! Archie and Arthur's Icehouse is reviving the spirit of the whole area and owners Sam and Kari Bergstrom have only just begun!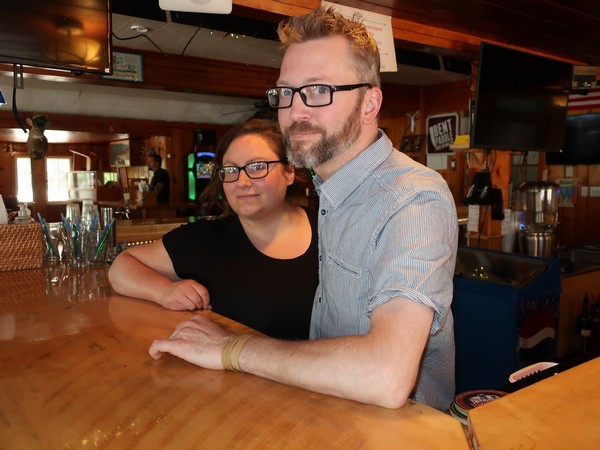 When you walk in the door, the atmosphere is fresh and upbeat. It's a happy place! Kari says, "We just want to be welcoming and give good service." It shows. One Ham Lake resident shared their experience. "We held our Lake Association meeting there and they pulled out the stops for us. They won us over after that. This is our new go-to."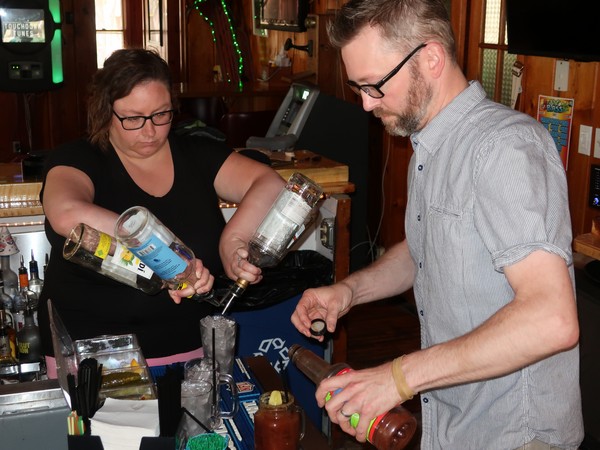 Archie and Arthur's Icehouse offers classic Up North bar food and drinks with an updated twist from years of professional experience. Sam and Kari come with over 35 combined years of serving, mixing drinks and restaurant management, many of those years at the Tom Ried's Hockey City Pub in St. Paul. Having their own place, just miles from their home on Crooked Lake is their dream. But Sam said, "We didn't want to bring St. Paul to Danbury. We love Danbury."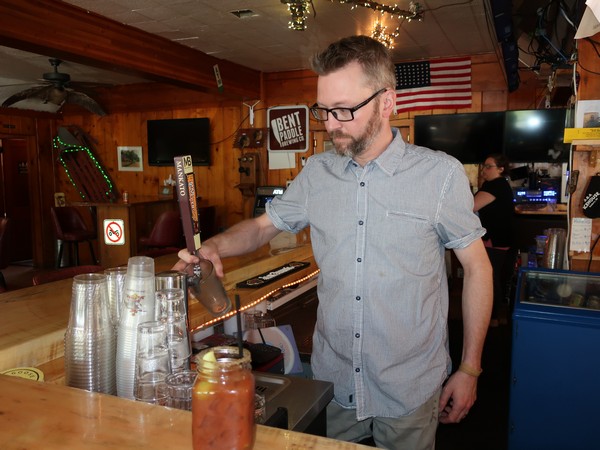 In the kitchen, Chef Forest Ward not only brings years of steakhouse experience, but also restaurant management experience. His MacDaddy Burger with signature "Forest Sauce" has become a customer favorite. People are even asking for the sauce on other menu items!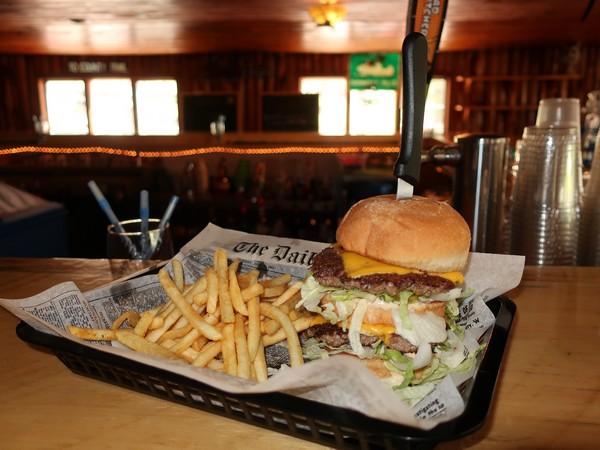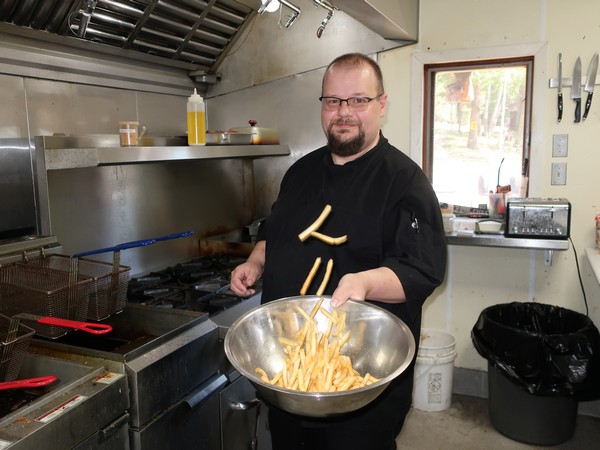 You can bask in the afternoon sunsets on one of the two new decks, play yard games like Jenga, bags, bocce and Kuub or just enjoy the water view of the Minerva Chain of Lakes with an ice cream treat from the Lagoon Saloon, which is open on weekends and serves free snow cones to kids.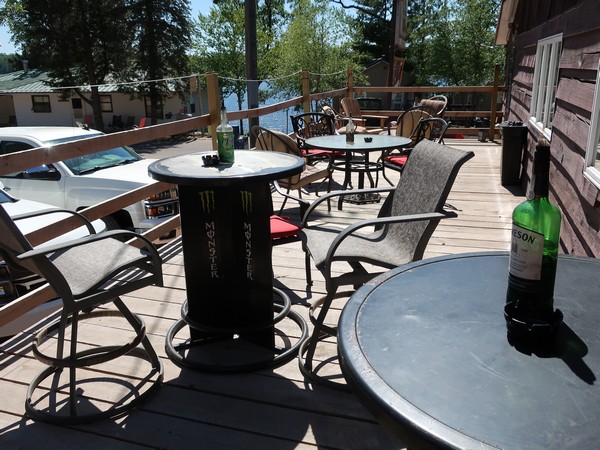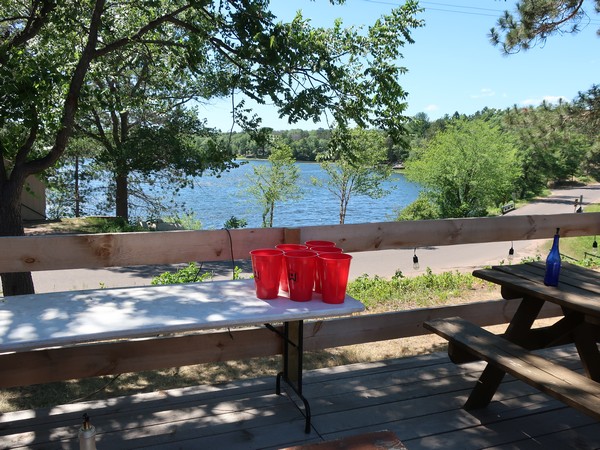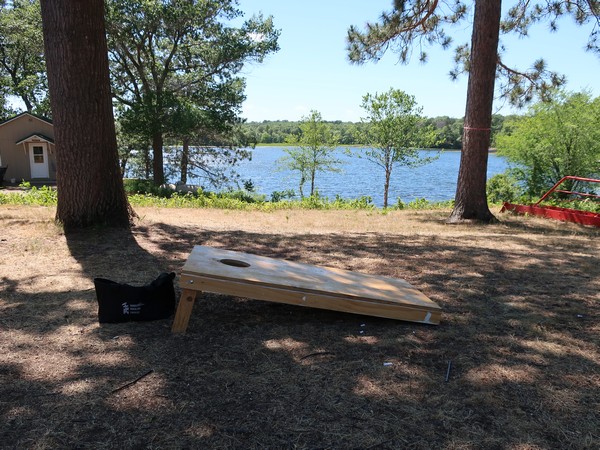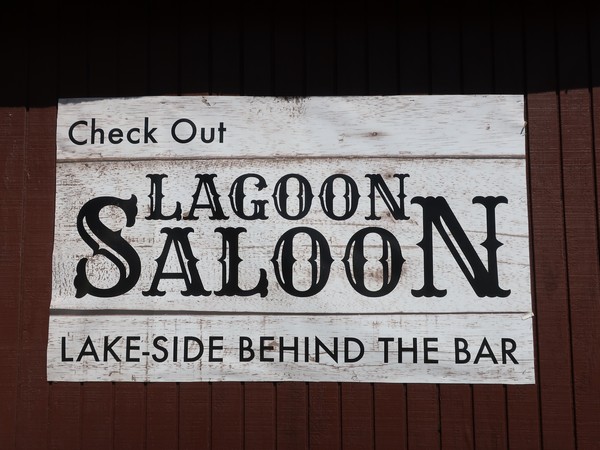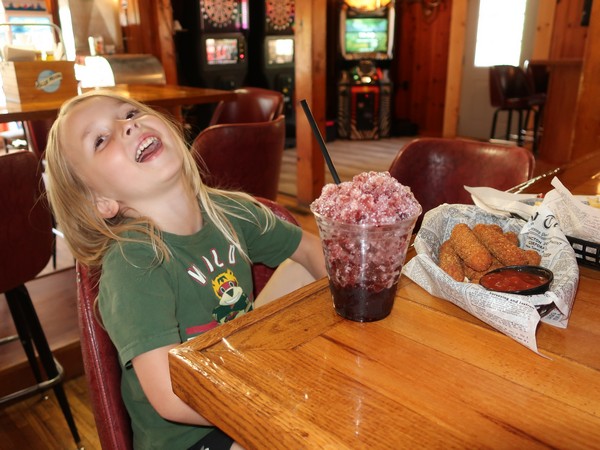 Another great service they're offering is free cooler ice along with a purchase or you can buy drink ice for only $1/bag. They have a fancy new ice maker and the whole "Icehouse" theme is a nod to Houmans Bar, which was here for years and years before them. They were told stories of how they used to take ice blocks from the lake and use it for drinks.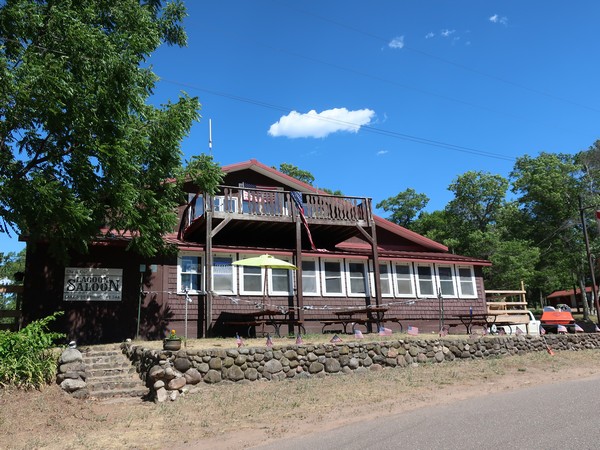 Times have changed, but they didn't want to change the character and patina of the place and named it for Kari's grandfather, Arthur and Sam's great grandfather, Archie, ironically both with the last name of Johnson!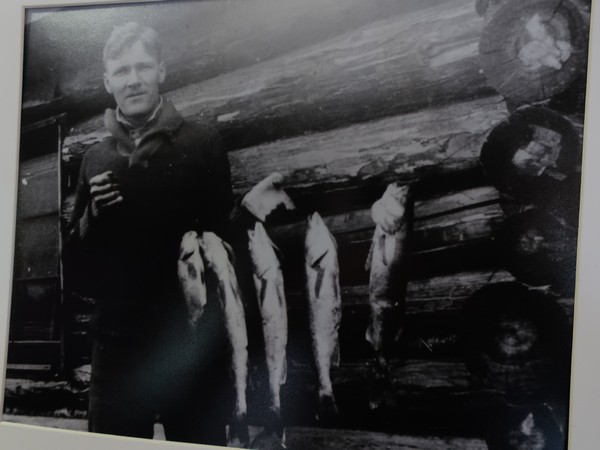 Their respect for "The Greatest Generation", hard work and service is reflected in the collection of patches they've been given from those who spend their life in service. It has organically grown, one patch at a time.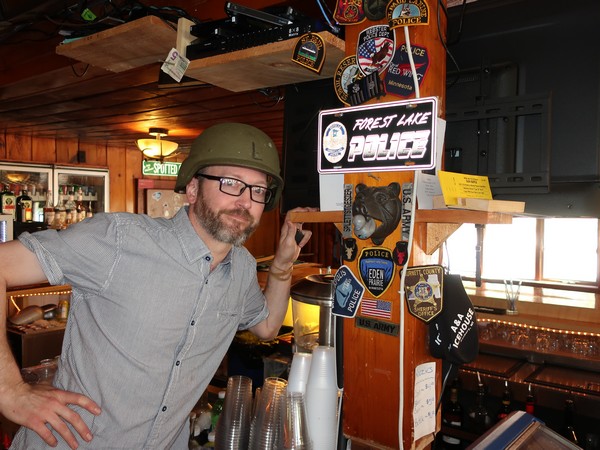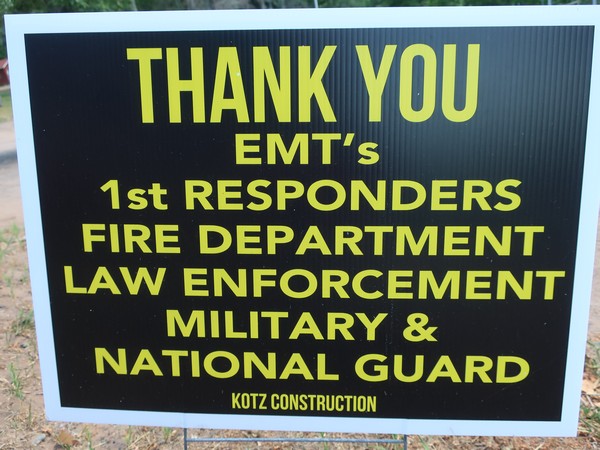 At the same time, they've brought the place into the modern age and made many updates. They took the kitchen down to the studs and bought all new equipment. The beautiful custom bar is all new and they've added numerous screens throughout the bar, complete with sports packages.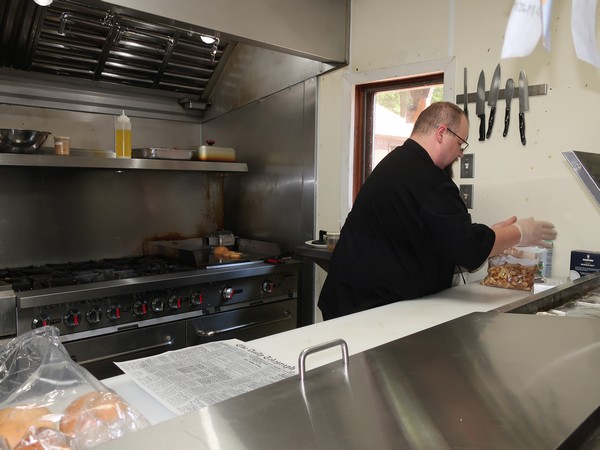 As an employee in the service industry, this is a winning place to work. The environment is happy, the patrons are nice and the earnings are great because they're so busy. Sam and Kari appreciate their employees so much that they even pay them a commission incentive for every item they sell!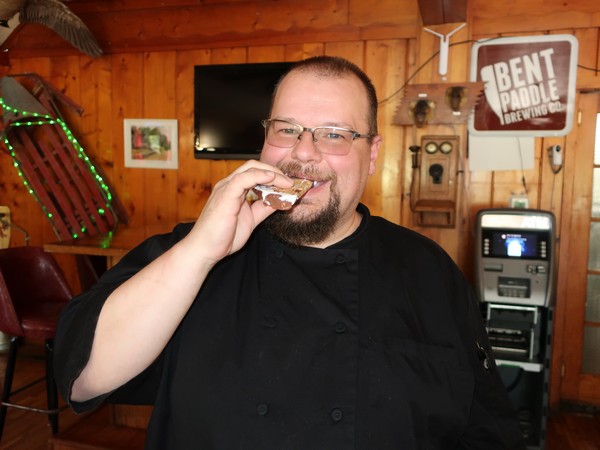 From the outside, their journey to get this far has been somewhat of a miracle. The obstacles they've cleared would stop even the most determined. Before moving to their cabin full-time and making it their home, Kari was bed-ridden for 2 years with debilitating Lymes disease.  They purchased the bar to change their lives after her illness and were supposed to open on St. Patrick's Day of 2020.  COVID threw them a curve ball, but they opened on Memorial Day weekend. Then they were caught up in a campground controversy that they had no part in. It seemed there were uphill battles at each turn. But instead, they only see the miracles and opportunities that unfolded because of it all!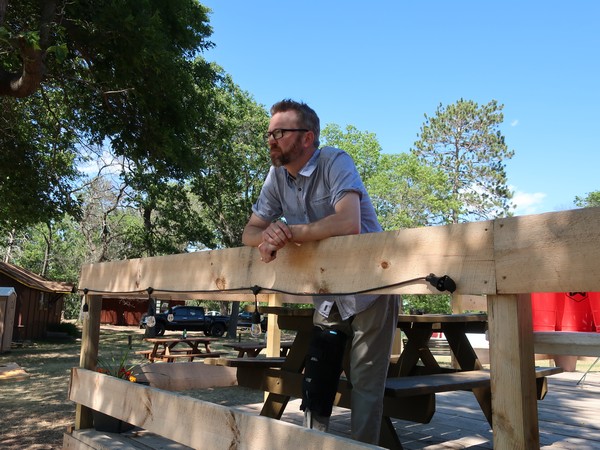 They're looking forward. They have plans and dreams for Archie and Arthur's Icehouse. They want to offer 1 free concert a month and have live DJ music once a week. Kari wants to have a greenhouse so they can offer organic and more healthy food options, along with cage-free eggs. They even plan to change the front entrance so it's more welcoming. Perhaps the biggest thing is they want to expand is their hours. They have customer demand for more hours and only thing standing in their way is time and help. With more staff, they can make it all happen.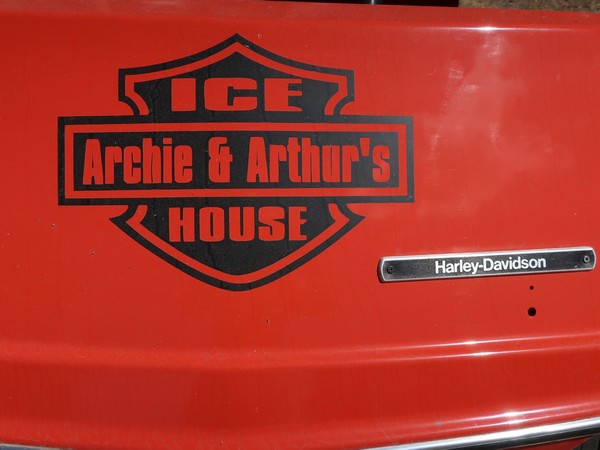 Getting to them is easy. You can drive your car, ATV, snow mobile or boat to unwind, meet up with friends and have fun at Archie and Arthur's Icehouse. They've certainly raised the bar in the neighborhood! ~ Wanda Boldon