Propane has become a scarce and expensive fuel this winter! If you're thinking about supplementing your heat system by burning some wood, you might need to look at getting a new chainsaw. I visited Webster Ace Hardware and talked with the small engine service manager, Gregg Johnson, to get some tips on what to consider in purchasing a new chainsaw.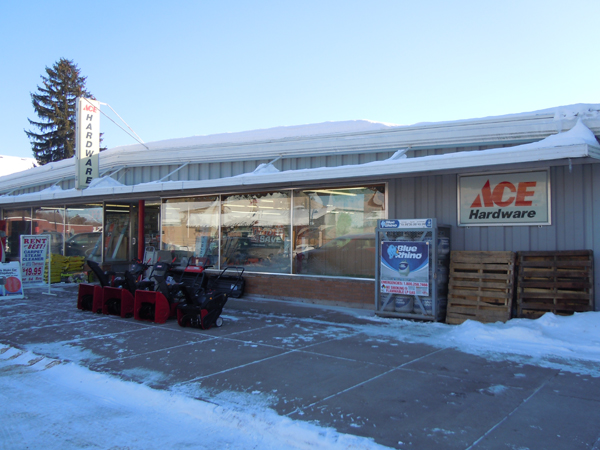 Gregg is a chainsaw expert and can help you understand what you need in terms of rpm's, engine size, bar size, quality and price. He said that every person and situation are different, so it's good for him to understand how a person will be using the saw to help them select the right one. One person may only want to use their saw a few times a year for campfire wood and the next may use it a few times a month to put up wood as a heating source. That could mean the difference between a $225 chainsaw and a $600 chainsaw!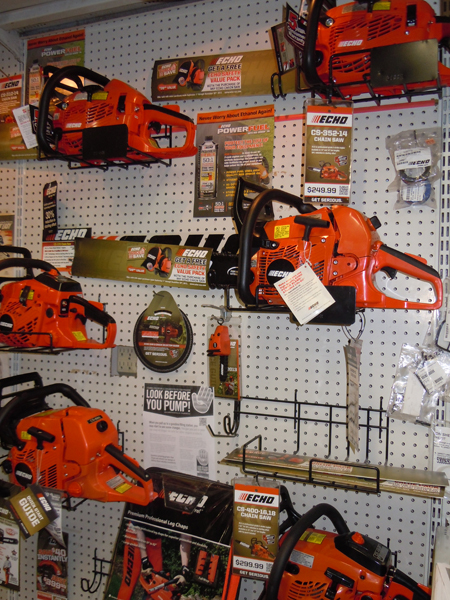 The main brand they carry at Webster Ace Hardware is Echo. Gregg said they're #1 rated by Consumer Reports and offer ease of starting and lightness in weight, for those who aren't natural born lumberjacks, and are a quality, long lasting piece of equipment, complete with a warranty for the new owner.
If you want to keep your new saw in good shape, Gregg recommends you clean the air filters every time you use the saw, have a tune-up once a year ($45 plus parts at Webster Ace) and have the chain sharpened when it's dull. You can tell the chain is dull when the saw puts out sawdust versus small wood chips. They can sharpen the chain for as little as $4 when it's off the saw, plus they'll service the bar at the same time. If you need a new chain, it's only about $25. He also said it's also important to use fresh gas, because the shelf life of small engine gas is only 30 days. They do, however sell a canned gas product that has a shelf life of 2 years.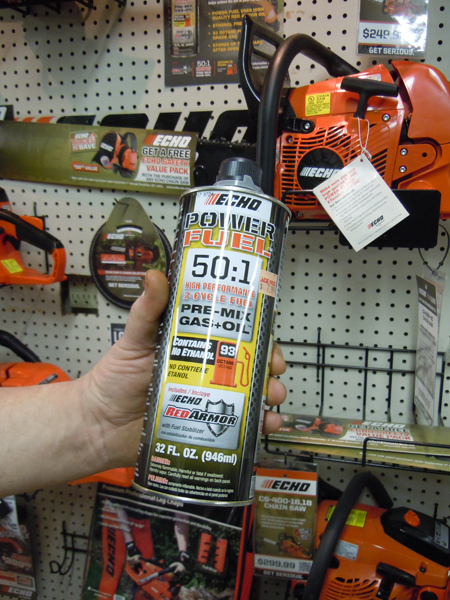 If you're new to owning and operating a chainsaw, it would do you good to own a pair of chaps and to brush up on safety. Gregg says the most dangerous piece of chainsaw equipment is the person running it who doesn't know what they're doing.
If you need some help in choosing the right saw or need service on your current chainsaw, stop into Webster Ace Hardware on Main Street or call them at 715-866-8666. They're open 7 days a week. If you'd like to try before you buy, they have a great equipment rental service that includes chainsaws! ~ Wanda Boldon