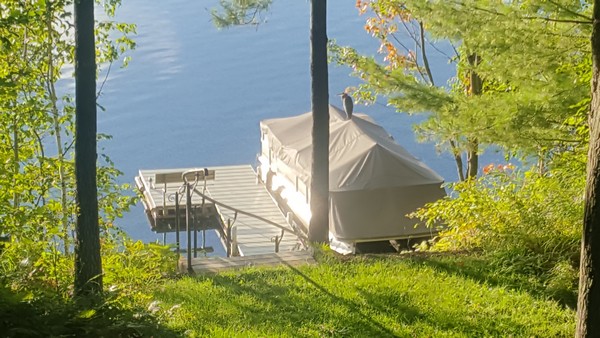 After almost 25 years of working as a professional real estate agent in Northern Wisconsin, I can testify to the fact that buyers have reservations when it comes to buying a waterfront property with elevation. I'm not talking about a slope here. That's something you can roll down if you trip on your flip flops. Elevation involves stairs – a bunch of them. The MLS has actually developed a measure for low, moderate and high elevation to eliminate the arbitrary and subjective judgement by listing agents as to what defines "elevation" at a property. The rules say that 0-15 steps is considered low elevation, 15-36 is moderate and over 36 is high. This requires that agents actually count the stairs.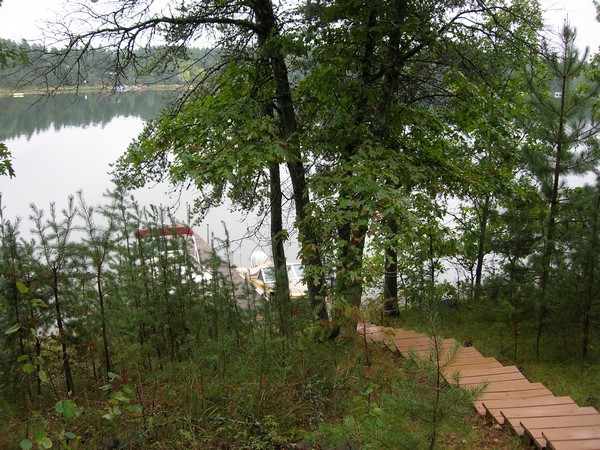 For some, more than 10 steps to get to the lake is too much. For others, 36 steps is too many. But for MOST, over 36 is not acceptable. The main reason for this is obvious, it requires strength, energy and stamina to walk up and down stairs. But the reality is that most lake properties for sale in Northwestern Wisconsin are likely to have some kind of elevation. Because when the glaciers came through and created our lakes, they created sandy bowls. Bowls have edges.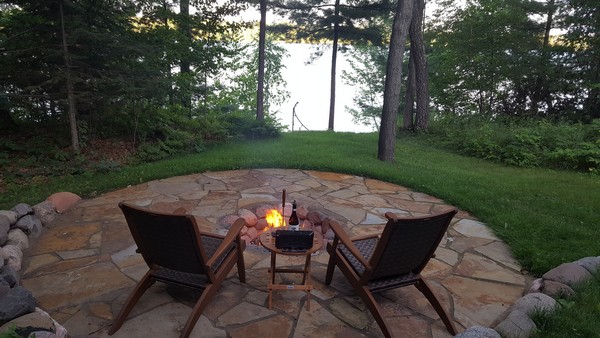 So if we put reservations aside for a minute, take a deep breath and open our minds to another perspective, there are actually numerous advantages to having elevation. Take my hand and I'll show you the way.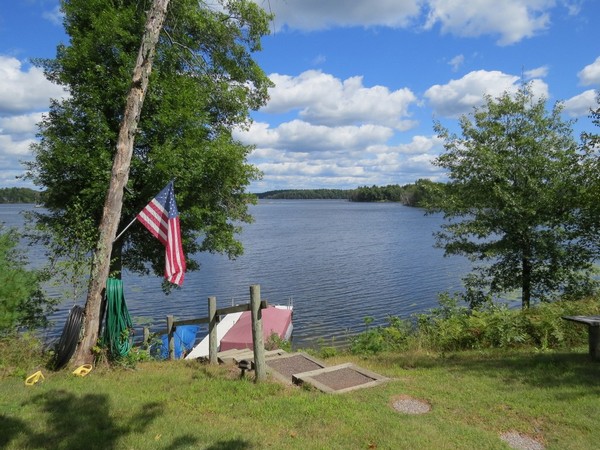 Spectacular views and nice breezes are the benefits you'd expect. But what you may not know is those things also come along with a general lack of bugs and mosquitoes. Yes, it's true. You can have one more smore at the campfire.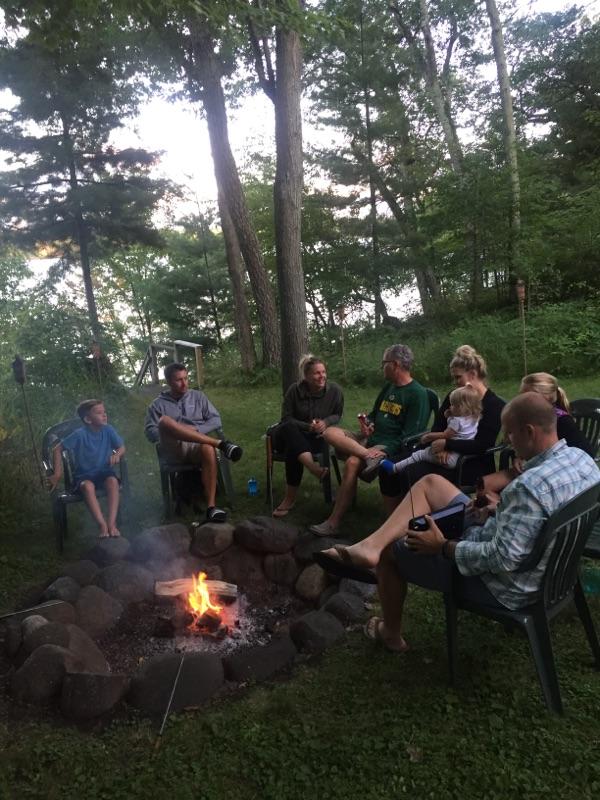 Privacy. It's what most people crave when they come here. They just want to get away. Picture yourself getting up on a Sunday morning at the cabin. You're in your pajamas with wonky hair. You grab a beverage, a carrot muffin and a book and head to the deck. Subsequently, neighbors start to rise and head out for a morning pontoon cruise. If you live on a level lot, you get to wave to each and every one as you simultaneously put on a show with your too-short nightshirt. With elevation, no one sees you and you preserve your dignity.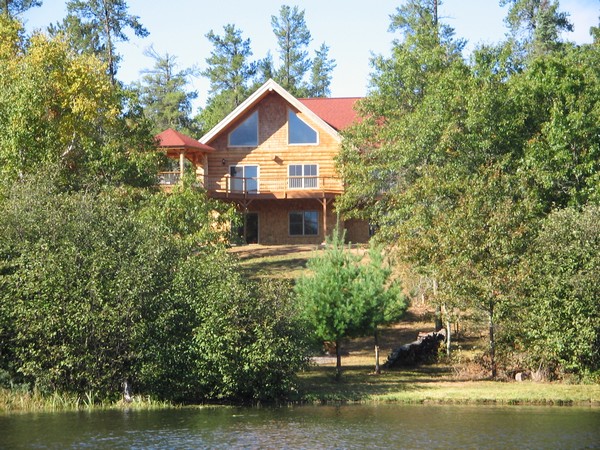 Another thing that people don't always think about is the water depth at the dock. With elevation, the drop usually carries into the water. That allows you to jump off your dock without breaking your legs. Perhaps you could even dive!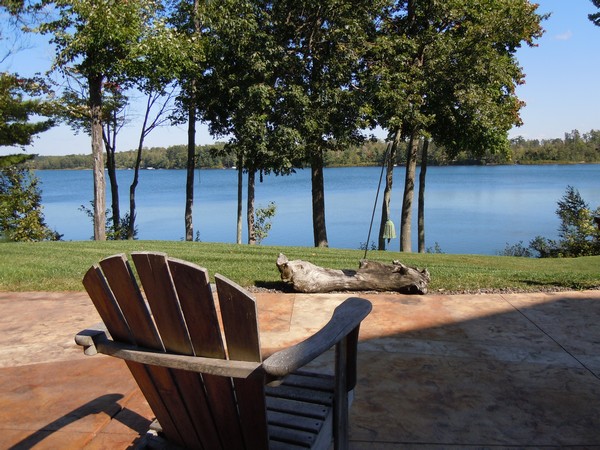 This next benefit could be controversial, but I'm going to put it out there anyway. If you have small children, elevation can be more safe. Obviously, if you have small children, you're watching them like a hawk around water. But anyone who's had to chase a 2 or 3-year old can attest to how fast they can go. Anyone who's had to lay down the law (rules at the lake) to a 5-year old knows how they have selective hearing and can wander off in a heartbeat. With elevation, you have a barrier or boundary to the water. They have to actually go down stairs to get to the water. That slows them down if they're too young to listen to reason. If they're old enough to understand your words, you tell them they are not to go down the stairs without an adult. I come in peace and speak from experience.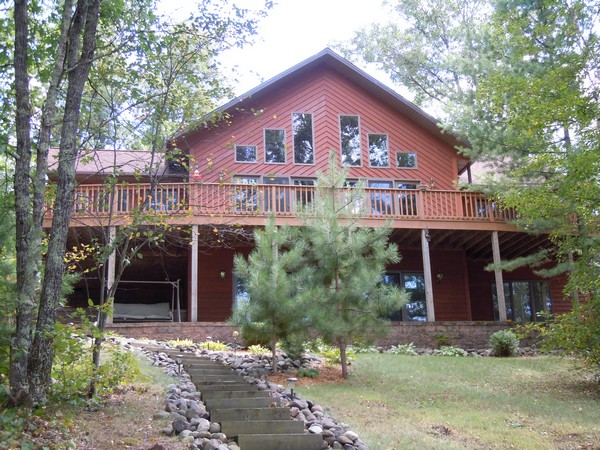 Lastly, I showed a property on Rooney Lake this year to a middle-aged man who was strong and fit. (Mark, you know who you are!) He loved the place! But he was hesitant to make an offer due to the elevation. During our showing, the neighbor was outside doing lawn work. The buyer climbed through the brush and trees to cross the property line so he could talk to the neighbor and ask him how he felt about the elevation. The neighbor laughed and said, "I'm in my 80's and I love it! It keeps me fit and I wouldn't have it any other way." After being put in his place by an elder, he decided he would man-up and make an offer. He has contacted me twice since the closing to tell me he's so happy with his choice! Fitness – yet another benefit.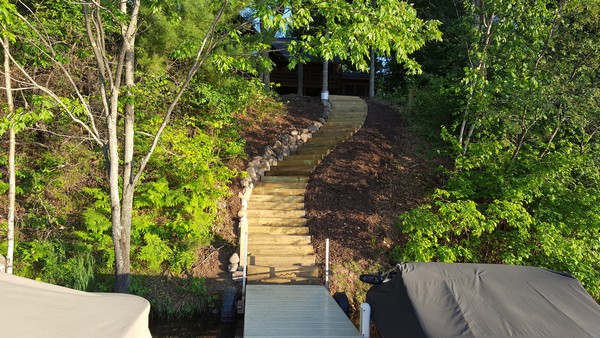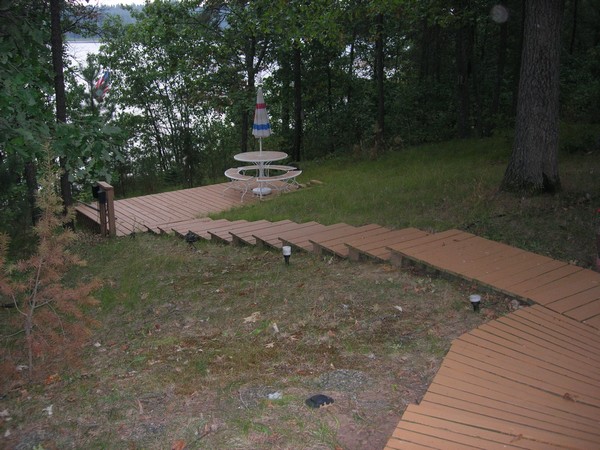 If "manning up" isn't an option for you, there are other ways to mitigate elevation. You can get creative in your physical approach to the lake. A sweeping curve or switch back path can be less daunting than a straight chute-like staircase to the lake. You can also add landings as a resting spot. If you truly need the easy button, you can install a tram that will offer you a sweet ride up and down the hill. Charge admission to your friends and family if you like. ~ Wanda Boldon