We're in the middle of a really busy time for our business and we love it! Every day there are new properties coming on the market and every day we meet new buyers who want to find a place where they can enjoy our beautiful, outdoor environment.
I thought it would be fun to highlight different categories of our waterfront cabins over the next couple of weeks and share some of the things I find exciting about each. Today, I'd like to share a few great starter cabins.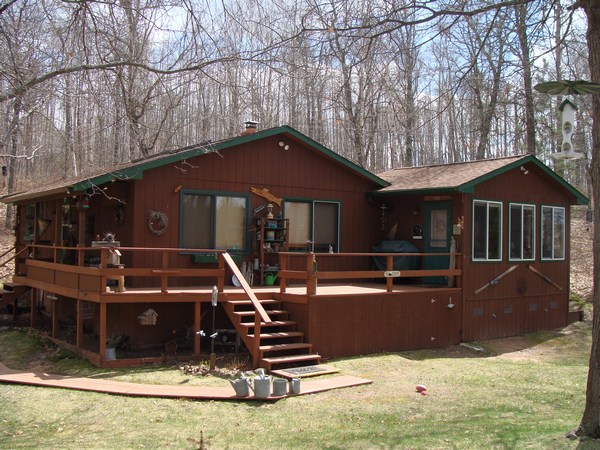 This cutie pie was just listed and sits on Lucerne Lake. From the minute you drive in, you can feel the love that was put into this place over the years. It's so well cared for and the décor is so fitting to our area. The indoor and outdoor spaces they've created are very welcoming. You can really picture yourself having a great time there. (I picture myself singing my guts out with friends and family at the campfire at this place. I've chosen not to embed a sound bite to that regard. You're welcome.) The lake is smaller and intimate, which conveys are real sense of peace and security.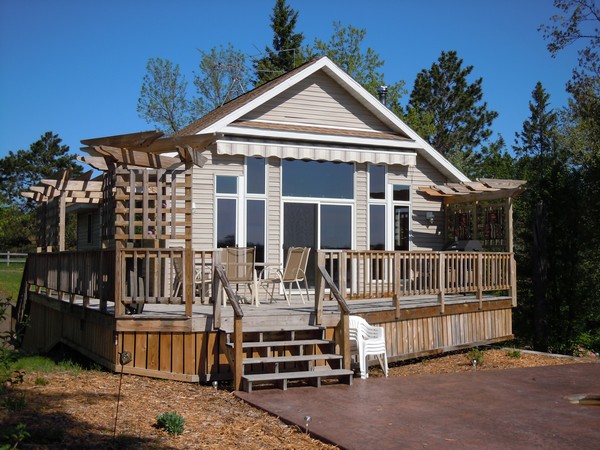 This cabin on Austin Lake is a newer listing as well and has gorgeous outdoor spaces. The deck spills out to a stamped concrete patio with a built-in fire pit. (I picture the lady of the house standing in the lake breeze with a flowy maxi dress and a glass of wine, but that's just me.) The way the cabin is situated on the lot and the surrounding natural features give this place a really great sense of privacy. Inside, the light just pours in the big windows and the lake views of undeveloped shoreline are really special. It's technically a one bedroom place, but the entire lower level is just waiting for someone to create another bedroom. This lake is one of our deeper lakes, which contributes to the great water quality.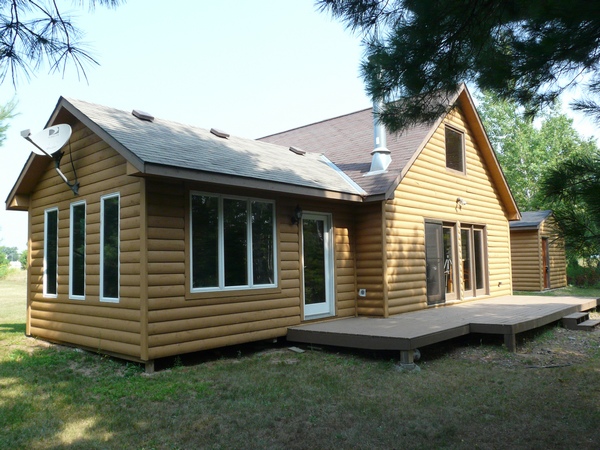 This cabin on Poquettes Lake has great interior appeal and offers so much for the price. It has a wonderful finished porch in addition to the main living areas and has a loft in addition to the 2 bedrooms, offering essentially a third bedroom. The sandy frontage and great water clarity at this property are what most buyers want and it also has a garage, which is not the norm for a newer structure at this price point. The price was just reduced, so I expect it will be quite popular going forward!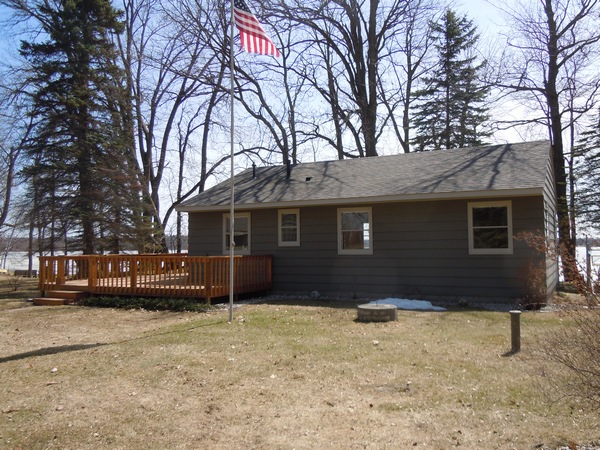 For the buyer who wants to be on a large, high quality lake at a price point and still have a cabin that won't give them maintenance nightmares, this place on Mudhen Lake is a great catch. The lot is level, which isn't always easy to come by and the frontage is great for those who want a sandy swimming area. The cabin has been completely remodeled with great quality choices throughout. It feels and looks brand new inside! I love the two decks at this place and it also offers a garage.
These four are just a sampling of some of the great starter cabins we have available. If you're interested in seeing more, just give us a call or email one of our agents to make an appointment to get out and see things in person. It's the best way to see what you can get for your money and to see how a place feels "live and in person"! –Wanda Boldon