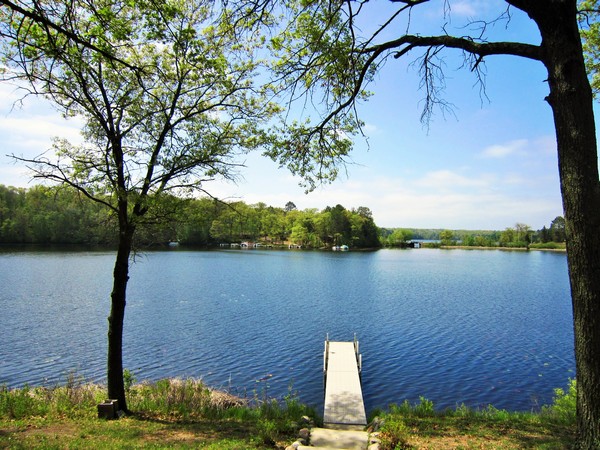 One of the best kept secrets just East of Danbury, WI is the Minerva Chain of Lakes. "The Chain" consists of 9 lakes created by the Loon Creek dam. Seven of the lakes, starting at Burlingame Lake and heading South, offer connected boating and recreation. Each lake has a distinct personality, fishery and unique boating conditions, giving the gift of fun and adventure around every bend and bay!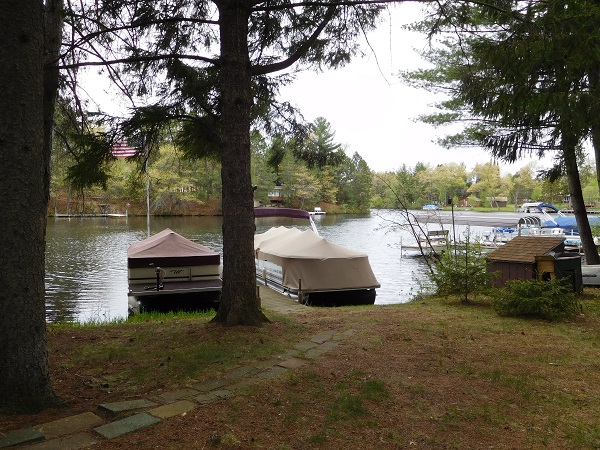 Longtime owners, Paul and Dawn have enjoyed many years of fun with their family at their cabin. "We thoroughly enjoy the variation the Minerva Chain of Lakes provides, from an assortment of boat accessible lakes and channels, to remote undeveloped waters. The Chain has clean and clear water with a mix of vintage cabins and charming homes – all while being minutes from shopping, dining and entertainment options."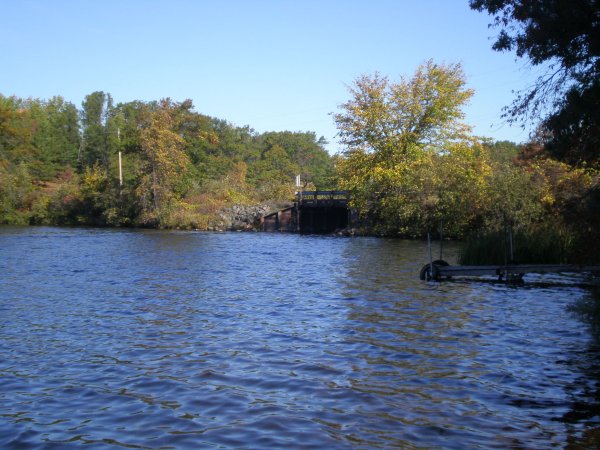 The Minerva Chain of Lakes is ideally located in the heart of lake country and near thousands of acres of County Land, making it a highly sought-after location for most types of recreation – fishing, boating, trail riding and hunting. There are several bars and eateries within 10 minutes of any given point and there is even a boat-up tiki bar at Houman's Resort in the summer! Nancy and John are new owners on the lake. "Every boat ride offers a new adventure for us.  We've enjoyed exploring the different lakes and unique experience that each one offers.  We also enjoy access to ATV and snowmobile trails right out our door, as well as numerous restaurants and bars nearby."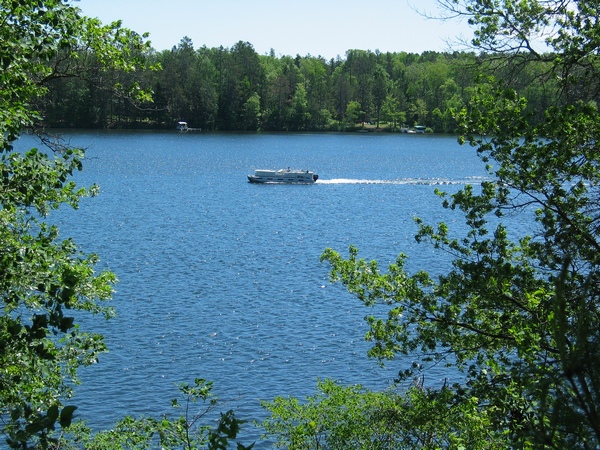 The water level is controlled by a dam, which means there is little fluctuation in water depth along with easy, sloped elevation at the shore. That's a rare combination! Some waterfront owners are even able to leave their dock in the water year around.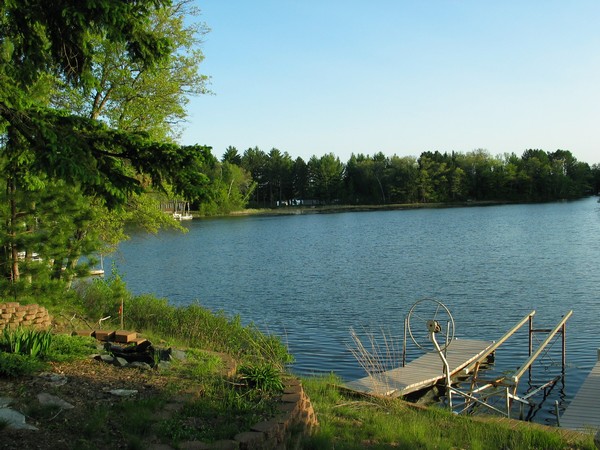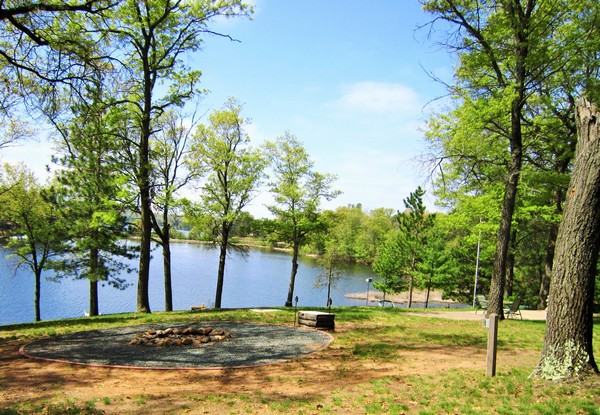 The water clarity is high due to natural vegetation in the channels acting as a filter. "When our grandkids come to the lake, they want to take the pontoon to the sandbar on Love Lake. It's a fun social outing for them and we always run into people we know." Steve and Peggy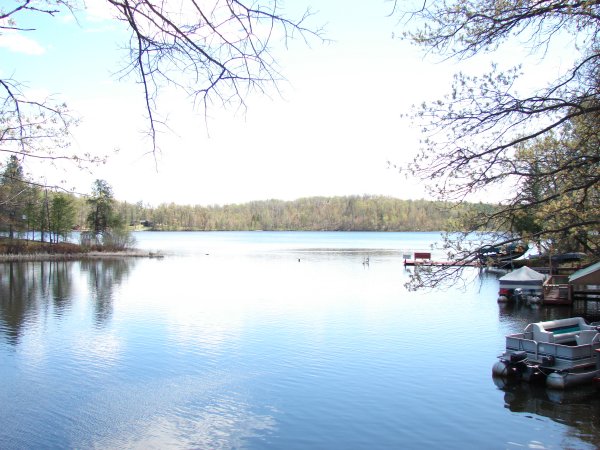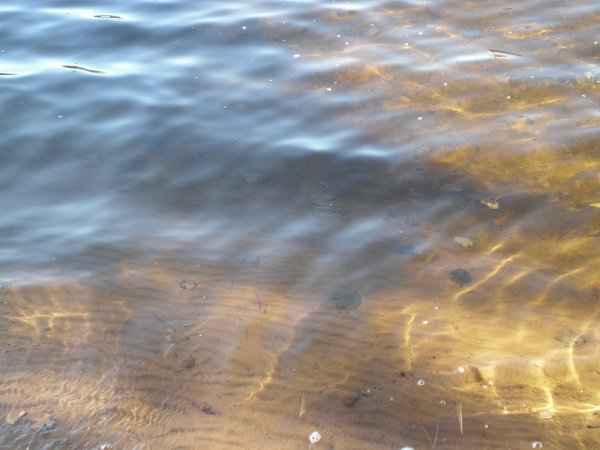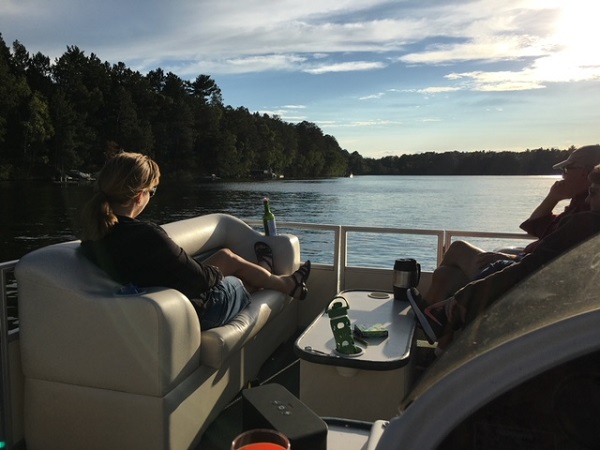 "What has probably surprised us the most is how quiet and peaceful it is around the lakes. It has been great for personal relaxation and bringing family together. It is the highlight of our nephew's summer to spend a week fishing and playing. That's pretty telling as they are now in high school." Andy and Marlene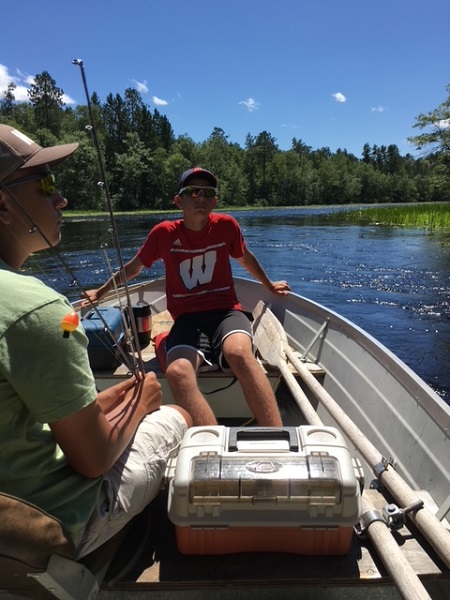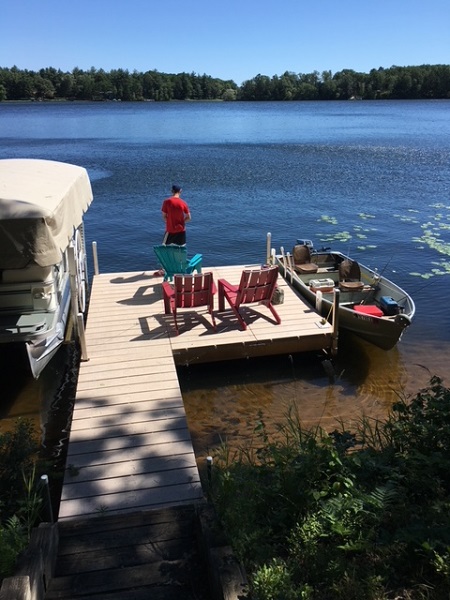 Jon and Lori have years of great experiences under their belt and are still loving it. "At the top of the list is the boat cruising!  We love the ability to take nice long boat cruises  from lake to lake. If we have friends up to visit we can load up a cooler with some beverages, put together a tray of appetizers, dial up some good beach or island music and venture out for a few hours. We think it's fun to cruise slowly along the shoreline and look at all the other cabins and wave at everyone we see out on a dock, in their yard, or by their fire-pit. It's fun to kayak back in the shallow bays. The water is so clear, you can see down into the water and see the little fish, turtles and underwater vegetation. On sunny days the turtles climb up on the logs along the bank and sun themselves and everyone gets excited and counts them. "
We enjoy helping people get to know the hidden treasures of our area. After years and years of work experience, the Minerva Chain of Lakes still stands among the best! ~ Wanda Boldon