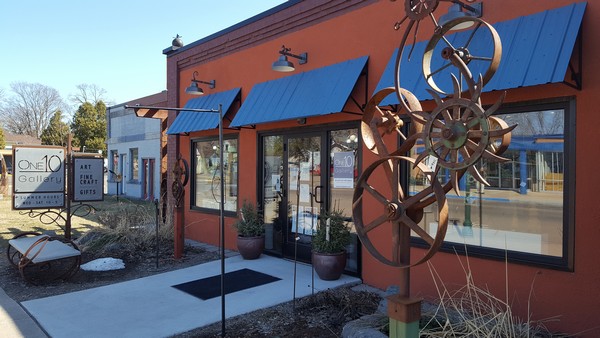 Take a short drive. Travel south of Siren on Hwy 35 to Frederic. As you pass through town, a distinctive looking red building with cadet blue awnings will catch your eye. Do stop and go inside. This special place was recently given life by its new owners and occupants. Once a gas station, an oil company, a Greyhound bus stop, an optometrist office and a Coast-to-Coast hardware store (not all at the same time), this building was slated to be torn down.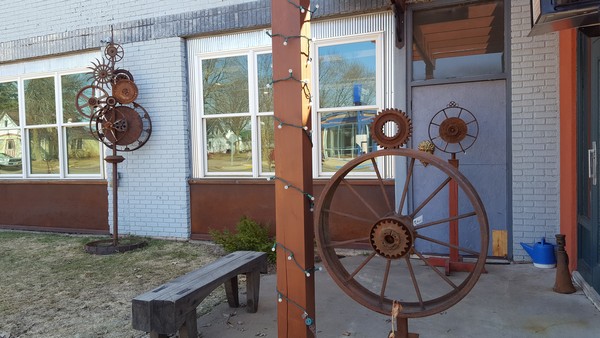 Serendipity smiled and along came Jon (Jack) Route and his son, Mike. The father and son duo, metal artists through education and experience, but mostly in their hearts, were in need of working studio space. They'd both been traveling individually, doing art shows to share their work with a larger populous and were at a place in their careers where they wanted to go down a different "route".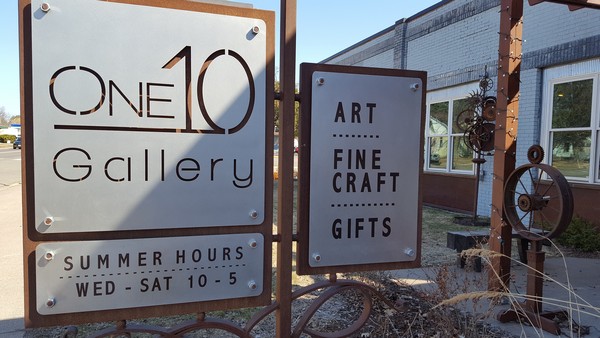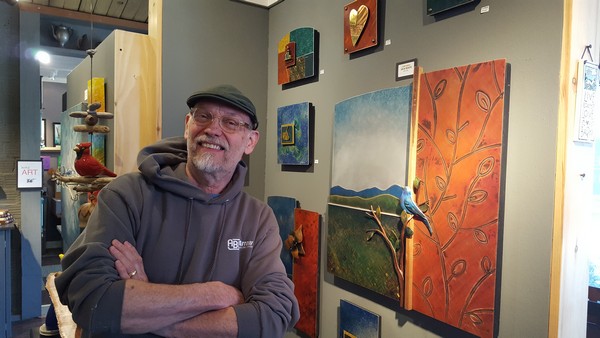 Jon (Jack) Michael Route, a skilled artist in nonferrous metal work, makes collectibles, commissioned pieces and corporate art installations with materials like silver, copper and brass. He is also the owner of One10 Gallery. The gallery features new art and fine craft art from dozens of quality artists, with an ever-changing choice of pieces to collect or give as gifts. If you have an immediate itch to scratch, in the way of art, this is the place to go!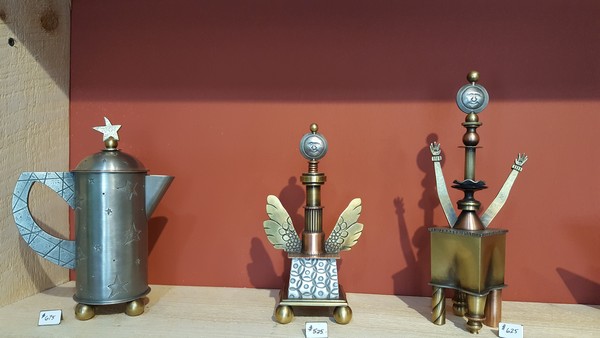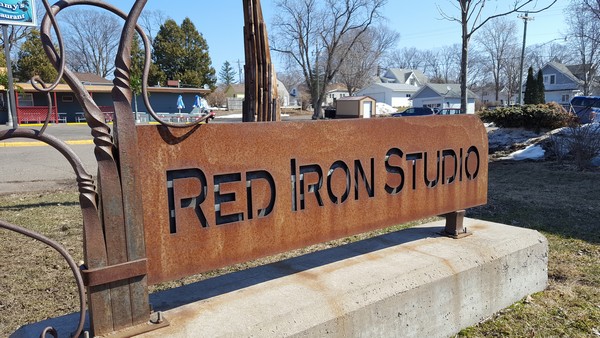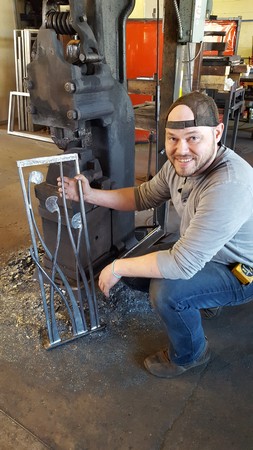 Mike Route, an award-winning blacksmith artist occupies the other half of the building with Red Iron Studio – his studio, office and a working blacksmith shop, where custom architectural ironwork pieces are created and forged. Mike and his crew create everything from furniture, signage, sculpture and architectural pieces for indoors and out. His work shows a combination of emotional, intellectual and physical energy that makes it distinctly his. Make an appointment to meet with Mike if you want him to make something special for you!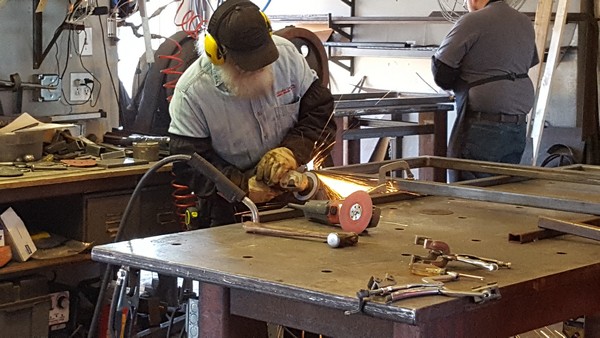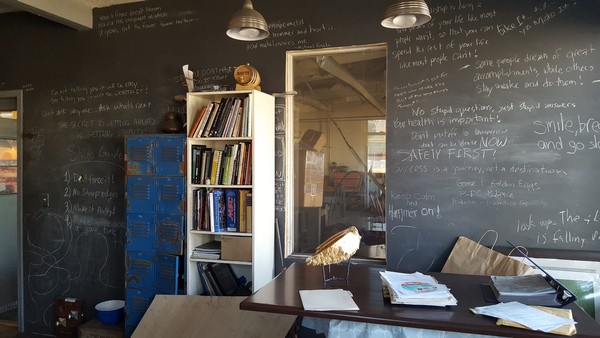 This short drive that you plan to take. Do it this weekend. The One10 Gallery is a part of the Earth Arts Tour with specially planned demonstrations that will amaze you – even beer tasting on Saturday from Pitchfork Brewing in Hudson. Their hours will be Friday 10am to 7pm and Saturday and Sunday 10am to 5pm. ~ Wanda Boldon