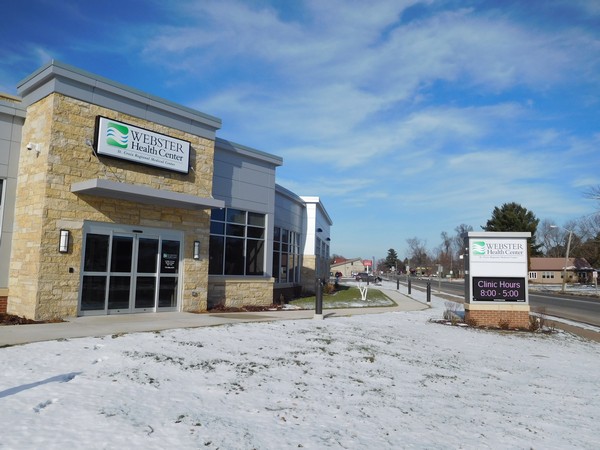 For over a year, we've all been watching the changing landscape at the site of the old school in Webster. It's amazing what can be accomplished in such short time! The exterior is visually impressive, but what exists inside might surprise you.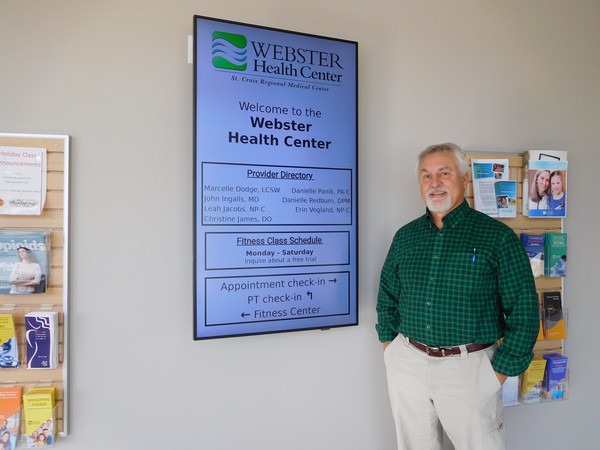 I was fortunate to get a private tour from Dr. John Ingalls, a familiar face to many in the community and the name behind the original dream that started the process of what we have today – the Webster Health Center.
Inside, the Clinic has a bright and welcoming reception area, 19 exam rooms, 2 procedure rooms and a full dental clinic – all built to grow with the future needs of the community.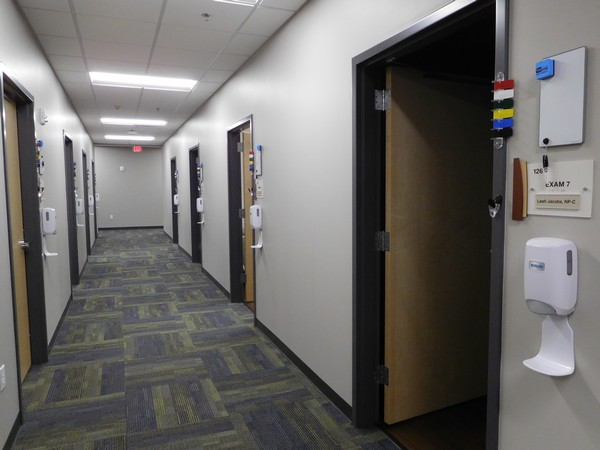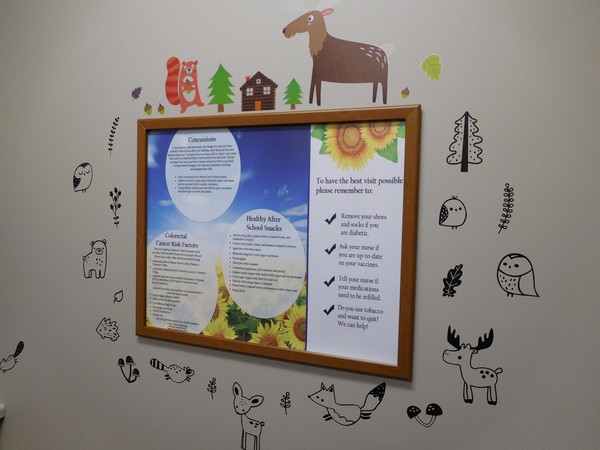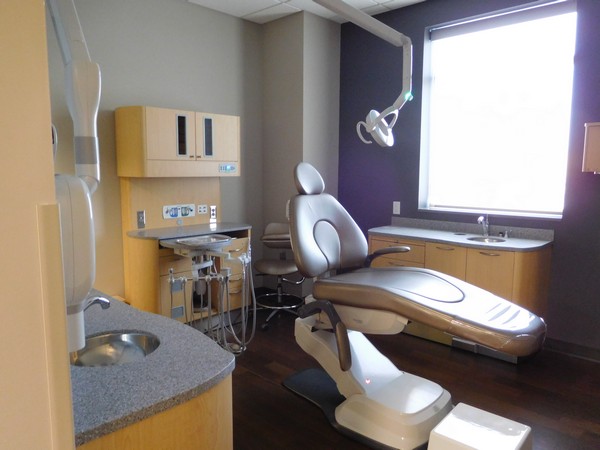 The Clinic has an army of medical professionals and specialists to serve the needs of young and old alike and there is a first class physical therapy room (P.T. stands for pain and torture, right?) with machines and equipment like we've never seen here before!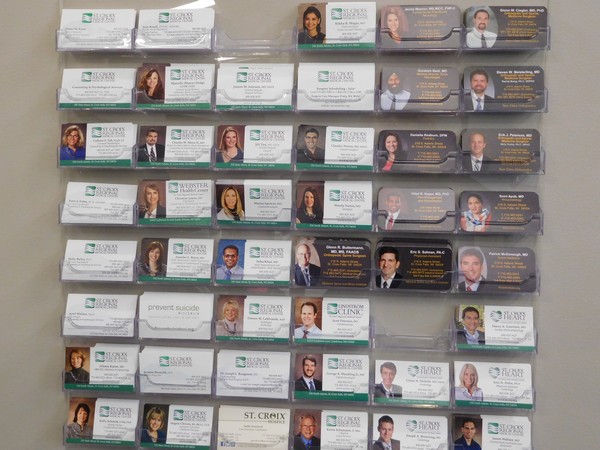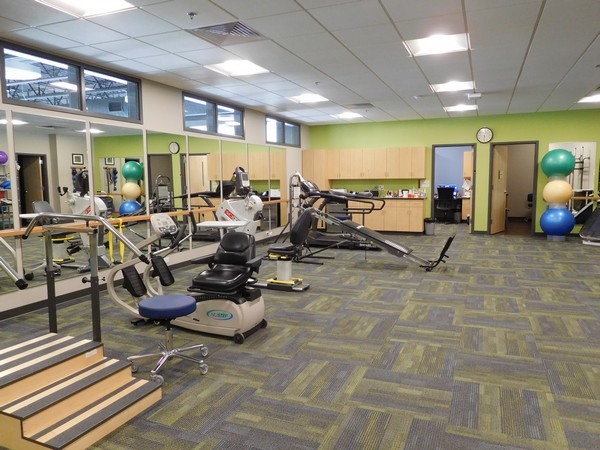 If you're interested in reserving "classroom" or presentation space, there are community education rooms available for your group or event.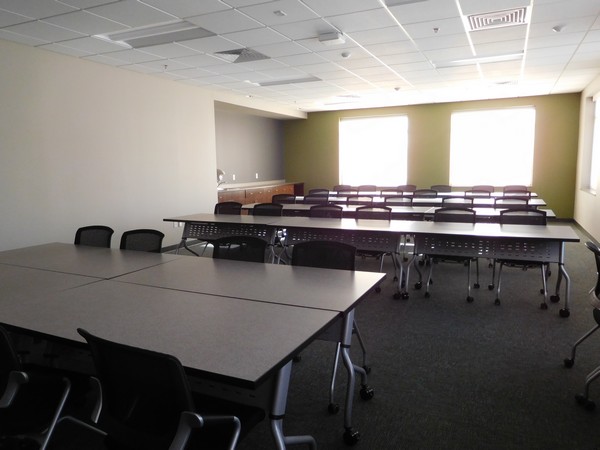 Perhaps the most surprising thing that I discovered was the Webster Wellness Center – a dedicated space for the ongoing fitness classes that are offered. You can take dance fitness, yoga (including senior yoga), kickboxing, circuit training and steady-as-you-go, to name a few. Classes are offered Monday through Saturday and the pricing ranges from $7 for a one time walk-in to $125 for an unlimited 3 month session. "Hello, New Year's Resolution!" My suggestion is to round up a friend or two and meet up for a class a couple of times a week.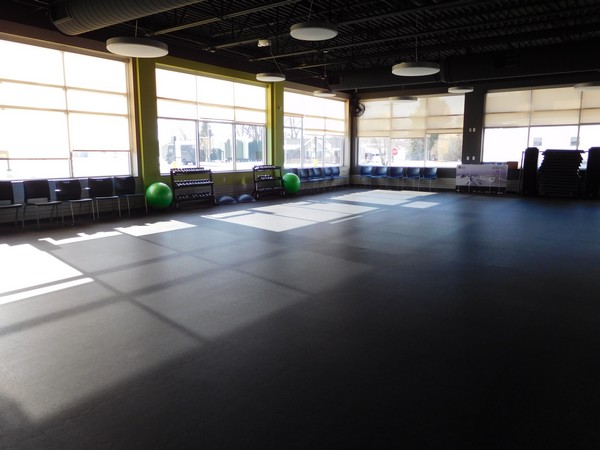 What a wonderful transformation to have watched the old school come down and now have a welcoming door to open. The Webster Health Center – now doesn't that feel better? ~ Wanda Boldon